By Chris Geo on Sep 22, 2012 with Comments
Michael Snyder, Contributor
Activist Post


You can tell a lot about a nation by the condition of the infrastructure. So what does our infrastructure say about us? It says that we are in a very advanced state of decay. At this point, much of America is being held together with spit, duct tape and prayers. Our roads are crumbling and thousands of our bridges look like they could collapse at any moment. Our power grid is ancient, and over a trillion gallons of untreated sewage is leaking from our aging sewer systems each year.
Our airports and our seaports are clogged with far more traffic than they were ever designed to carry. Approximately a third of all of the dam failures that have taken place in the United States since 1874 have happened during the past decade. Our national parks and recreation areas have been terribly neglected and our railroads are a bad joke. Hurricane Katrina showed how vulnerable our levees are, and drinking water systems all over the country are badly outdated.
Sadly, at a time when we could use significant new investment in infrastructure, our spending on infrastructure is actually way down. Back during the 1950s and the '60s, the U.S. was spending between 3 and 4 percent of GDP on infrastructure. Today, that figure is down to about 2.4 percent. But of course we don't have any extra money to spend on infrastructure because of our reckless spending and because of the massive amount of debt that we have accumulated.
While the Obama administration is spending more than half a million dollars to figure out why chimpanzees throw poop, our national infrastructure is literally falling apart all around us. Once upon a time nobody else on the planet could match our infrastructure, and now we are in the process of becoming a joke to the rest of the world.
The following are 21 facts about America's failing infrastructure that will blow your mind….
#1 The American Society of Civil Engineers has given America's crumbling infrastructure an overall grade of D.
#2 There are simply not enough roads in the United States today. Each year, traffic jams cost the commuters of America 4.2 billion hours and about 2.8 million gallons of gasoline.
#3 It is being projected that Americans will spend an average of 160 hours stuck in traffic annually by the year 2035.
#4 Approximately one-third of all roads in the United States are in substandard condition.
#5 Close to a third of all highway fatalities are due "to substandard road conditions, obsolete road designs, or roadside hazards."
#6 One out of every four bridges in America either carries more traffic than originally intended or is in need of repair.
#7 Repairing all of the bridges in the United States that need repair would take approximately 140 billion dollars.
#8 According to the U.S. Chamber of Commerce, our decaying transportation system costs the U.S. economy about 78 billion dollars annually in lost time and fuel.
#9 All over America, asphalt roads are being ground up and are being replaced with gravel roads because they are cheaper to maintain. The state of South Dakota has transformed over 100 miles of asphalt roads into gravel roads, and 38 out of the 83 counties in the state of Michigan have transformed at least some of their asphalt roads into gravel roads.
#10 There are 4,095 dams in the United States that are at risk of failure. That number has risen by more than 100 percent since 1999.
#11 Of all the dam failures that have happened in the United States since 1874, a third of them have happened during the past decade.
#12 Close to half of all U.S. households do not have access to bus or rail transit.
#13 Our aging sewer systems spill more than a trillion gallons of untreated sewage every single year. The cost of cleaning up that sewage each year is estimated to be greater than 50 billion dollars.
#14 It is estimated that rolling blackouts and inefficiencies in the U.S. electrical grid cost the U.S. economy approximately 80 billion dollars a year.
#15 It is being projected that by the year 2020 every single major container port in the United States will be handling at least double the volume that it was originally designed to handle.
#16 All across the United States, conditions at many of our state parks, recreation areas and historic sites are deplorable at best. Some states have backlogs of repair projects that are now over a billion dollars long….
More than a dozen states estimate that their backlogs are at least $100 million. Massachusetts and New York's are at least $1 billion. Hawaii officials called park conditions "deplorable" in a December report asking for $50 million per year for five years to tackle a $240 million backlog that covers parks, trails and harbors.
#17 Today, the U.S. spends about 2.4 percent of GDP on infrastructure. Meanwhile, China spends about 9 percent of GDP on infrastructure.
#18 In the United States today, approximately 16 percent of our construction workers are unemployed.
#19 China has plans to build 55,000 miles of highways by the year 2020. If all of those roads were put end to end, it would be longer than the total length of the entire U.S. interstate system.
#20 The World Economic Forum ranks U.S. infrastructure 23rd in the world, and we fall a little bit farther behind the rest of the developed world every single day.
#21 It has been projected that it would take 2.2 trillion dollars over the next 5 years just to repair our existing infrastructure. That does not even include a single penny for badly needed new infrastructure.
So where did we go wrong?
Well, one of the big problems is that we have become a very materialistic society that is obsessed with short-term thinking. Investing in infrastructure is something that has long-term benefits, but these days Americans tend to only be focused on what is happening right now and most politicians are only focused on the next election cycle.
Another major problem is that there is so much corruption and waste in our system these days. The government certainly spends more than enough money, but very little of that money is spent wisely. A lot of the money that could be going toward rebuilding our infrastructure is being poured down the toilet instead.
For much more on this, please read my previous article entitled "16 Sickening Facts That Show How Members Of Congress And Federal Workers Are Living The High Life At Your Expense".
Unfortunately, it is probably appropriate that our infrastructure is decaying because we are decaying in just about every other way that it is possible for a society to decay.
We are decaying economically, politically, mentally, emotionally, physically, morally and spiritually.
We are a complete and total mess. So why shouldn't what is happening to our infrastructure on the outside match what is happening to us as a nation on the inside?
And sadly, we simply do not have the money that we need for infrastructure because of all the debt that we have piled up. The federal government, our state governments and our local governments are all struggling to stay afloat in an ocean of red ink, and unfortunately that means that spending on infrastructure is likely to be cut even more in the years ahead.
So get used to rotting, crumbling, decaying infrastructure. What you see out there right now is only just the beginning.
This article first appeared here at the Economic Collapse.  Michael Snyder is a writer, speaker and activist who writes and edits his own blogs The American Dream and Economic Collapse Blog. Follow him on Twitter here.
84 Statistics That Prove The Decline Of The Middle Class Is Real And That It Is Getting Worse
Michael Snyder
thetruthwins.com
September 21, 2012
The middle class in America is being systematically destroyed.  Once upon a time the United States had the largest and most vibrant middle class in the history of the world.  The rest of the globe looked at us in envy and wondered what we were doing right.  But now everything seems to be going wrong for the middle class.  Millions of our jobs have been shipped out of the country and competition for the remaining jobs is keeping wages at depressed levels.  Meanwhile, the cost of living just keeps going up and up and middle class budgets are being stretched and strained like never before.  Millions more Americans fall out of the middle class and into poverty every single year, and government dependence is at an all-time high.  Finding a solution to the decline of the middle class is absolutely central to fixing the economic problems in this country.  Without a large, thriving middle class this would not be America.  The truth is that people from all over the world want to come here because they want to work hard, buy a house, raise a family and provide a better future for their children.  This has traditionally been "the land of opportunity", but now the middle class is rapidly declining and none of our politicians seem to have any solutions.  With each passing day, the American Dream is slipping through the fingers of millions of hard working American families.  We owe it to them to get this thing fixed.
The following are 84 statistics that prove that the decline of the middle class is real and that it is getting worse….
1. According to the Pew Research Center, 61 percent of all Americans were "middle income" back in 1971.  Today, only 51 percent of all Americans are.
2. The Pew Research Center has also found that 85 percent of middle class Americans say that it is harder to maintain a middle class standard of living today compared with 10 years ago.
3. 62 percent of middle class Americans say that they have had to reduce household spending over the past year.
4. The average net worth of a middle class family in America was $129,582 in 2001.  By 2010 that figure had dropped to $93,150.
5. According to the Federal Reserve, the median net worth of all families in the United States declined "from $126,400 in 2007 to $77,300 in 2010".
6. Back in 1970, middle income Americans brought home 62 percent of all income in the United States.  In 2010, middle income Americans only brought home 45 percent of all income.
7. After you adjust for inflation, median family income in the United States has fallen by about 6 percent since the year 2000.
8. Real median household income has decreased by more than 4000 dollars since Barack Obama entered the White House.
9. Amazingly, more than half of all Americans are now at least partially financially dependent on the government.
10. In 1970, 65 percent of all Americans lived in "middle class neighborhoods".  By 2007, only 44 percent of all Americans lived in "middle class neighborhoods".
11. If you can believe it, one recent survey found that 28 percent of all Americans do not have a single penny saved for emergencies.
12. The United States was once ranked #1 in the world in GDP per capita.  Today we have slipped to #12.
13. The total value of household real estate in the U.S. has declined from $22.7 trillion in 2006 to $16.2 trillion today.  Most of that wealth has been lost by the middle class.
14. Back in 2007, 19.2 percent of all American families had a net worth of zero or less.  By 2010, that figure had risen to 32.5 percent.
15. Since the year 2000, incomes for U.S. households led by someone between the ages of 25 and 34 have fallen by about 12 percent after you adjust for inflation.
16. In 1984, the median net worth of households led by someone 65 or older was 10 times larger than the median net worth of households led by someone 35 or younger.  Today, the median net worth of households led by someone 65 or older is 47 times larger than the median net worth of households led by someone 35 or younger.
17. Corporate profits as a percentage of GDP are at an all-time high.  Meanwhile, wages as a percentage of GDP are near an all-time low.
18. There are now 20.2 million Americans that spend more than half of their incomes on housing.  That represents a 46 percent increase from 2001.
19. The average American household spent approximately $4,155 on gasoline during 2011, and electricity bills in the U.S. have risen faster than the overall rate of inflation for five years in a row.
20. Over the past decade, health insurance premiums have risen three times faster than wages have in the United States.
21. Health insurance costs have risen by 23 percent since Barack Obama became president. According to the Bureau of Economic Analysis, health care costs accounted for just 9.5% of all personal consumption back in 1980.  Today they account for approximately 16.3%.
22. Back in 1983, the bottom 95 percent of all income earners had 62 cents of debt for every dollar that they earned.  By 2007, that figure had soared to $1.48.
23. Total home mortgage debt in the United States is now about 5 times larger than it was just 20 years ago.
24. Total consumer debt in the United States has risen by 1700 percent since 1971.
25. Recently it was announced that total student loan debt in the United States has passed the one trillion dollar mark.
26. One study found that approximately 41 percent of all working age Americans either have medical bill problems or are currently paying off medical debt.
27. According to a report published in The American Journal of Medicine, medical bills are a major factor in more than 60 percent of the personal bankruptcies in the United States.  Of those bankruptcies that were caused by medical bills, approximately 75 percent of them involved individuals that actually did have health insurance.
28. According to a report released in 2010, Americans spend approximately twice as much as residents of other developed countries do on health care.
29. According to one recent survey, approximately 10 percent of all employers in the United States plan to drop health coverage when key provisions of the new health care law kick in less than two years from now.
30. According to one recent survey, approximately one-third of all Americans are not paying their bills on time at this point.
31. The wealthiest 20 percent of all Americans now control 84 percent of all the wealth in America.
32. Right now, over 50 percent of all stocks and bonds are owned by just 1 percent of the U.S. population.
33. Back in the 1970s, the top 1 percent of all income earners brought in about 8 percent of all income.  Today, they bring in about 21 percent of all income.
34. 40 years ago, the top 1/10,000th of all U.S. households brought in about 1 percent of all income.  Today, they bring in about 5 percent of all income.
35. Today, the wealthiest 1 percent of all Americans own more wealth than the bottom 95 percent combined.
36. The wealthiest 400 families in the United States have about as much wealth as the bottom 50 percent of all Americans do combined.
37. The six heirs of Wal-Mart founder Sam Walton have a net worth that is roughly equal to the bottom 30 percent of all Americans combined.
38. At this point, the poorest 50 percent of all Americans collectively own just 2.5% of all the wealth in the United States.
39. The following is how income gains in the United States were distributed during 2010….
-37 percent of all income gains went to the top 0.01 percent of all income earners
-56 percent of all income gains went to the rest of the top 1 percent
-7 percent of all income gains went to the bottom 99 percent
40. The U.S. economy lost more than 220,000 small businesses during the recent recession.
41. The percentage of Americans that are self-employed fell by more than 20 percent between 1991 and 2010.
42. Overall, the number of "new entrepreneurs and business owners" dropped by a staggering 53 percent between 1977 and 2010.
43. In 2010, the number of jobs created at new businesses in the United States was less than half of what it was back in the year 2000.
44. The average pay for self-employed Americans fell by $3,721 between 2006 and 2010.
45. In the United States today, there are 240 million working age people.  Only about 140 million of them are working.
46. Since the year 2000, the United States has lost 10% of its middle class jobs.  In the year 2000 there were about 72 million middle class jobs in the United States but today there are only about 65 million middle class jobs.
47. Back in 1950, more than 80 percent of all men in the United States had jobs.  Today, less than 65 percent of all men in the United States have jobs.
48. Right now, approximately 25 million American adults are living with their parents.
49. According to one study, between 1969 and 2009 the median wages earned by American men between the ages of 30 and 50 dropped by 27 percent after you account for inflation.
50. According to U.S. Representative Betty Sutton, America has lost an average of 15 manufacturing facilities a day over the last 10 years.  During 2010 it got even worse.  That year, an average of 23 manufacturing facilities a day shut down in the United States.
51. At this point, one out of every four American workers has a job that pays $10 an hour or less.
52. Today, about one out of every four workers in the United States brings home wages that are at or below the poverty level.
53. If you can believe it, the United States actually has a higher percentage of workers doing low wage work than any other major industrialized nation does.
54. Back in 1980, less than 30% of all jobs in the United States were low income jobs.  Today, more than 40% of all jobs in the United States are low income jobs.
55. At this point, only 24.6 percent of all jobs in the United States are considered to be good jobs.
56. Right now, approximately 48 percent of all Americans are either considered to be "low income" or are living in poverty.
57. Approximately 57 percent of all children in the United States are living in homes that are either considered to be either "low income" or impoverished.
58. In the United States today, somewhere around 100 million Americans are considered to be either "poor" or "near poor".
59. In 2010, 2.6 million more Americans descended into poverty.  That was the largest increase that we have seen since the U.S. government began keeping statistics on this back in 1959.
60. It is being projected that when the final numbers come out later this year that the U.S. poverty rate will be the highest that it has been in almost 50 years.
61. It is also being projected that about half of all American adults will spend at least some time living below the poverty line before they turn 65.
62. Today, one out of every six elderly Americans lives below the federal poverty line.
63. It was recently reported that 1.5 million American families live on less than two dollars a day (before counting government benefits).
64. According to the U.S. Census Bureau, the percentage of "very poor" rose in 300 out of the 360 largest metropolitan areas during 2010.
65. According to one recent poll, 18.2 percent of all Americans have not been able to buy enough food to eat at some point during this past year.
66. Households that are led by a single mother have a 31.6% poverty rate.
67. In 2010, 42 percent of all single mothers in the United States were on food stamps.
68. At this point, approximately 22 percent of all American children are living in poverty.
69. According to the National Center for Children in Poverty, 36.4 percent of all children that live in Philadelphia are living in poverty, 40.1 percent of all children that live in Atlanta are living in poverty, 52.6 percent of all children that live in Cleveland are living in poverty and 53.6 percent of all children that live in Detroit are living in poverty.
70. Since 2007, the number of children living in poverty in the state of California has increased by 30 percent.
71. Child homelessness in the United States has risen by 33 percent since 2007.
72. There are 314 counties in the United States where at least 30% of the children are facing food insecurity.
73. Approximately one-fourth of all American children are enrolled in the food stamp program.
74. It is projected that half of all American children will be on food stamps at least once before they turn 18 years of age.
75. Since Barack Obama became president, the number of Americans living in poverty has risen by 6 million and the number of Americans on food stamps has risen by 14 million.
76. According to the U.S. Census Bureau, 49 percent of all Americans live in a home where at least one person receives benefits from the federal government.  Back in 1983, that number was below 30 percent.
77. Federal housing assistance outlays increased by a whopping 42 percent between 2006 and 2010.
78. Approximately 50 million Americans do not have any health insurance at all right now.
79. Back in 1965, only one out of every 50 Americans was on Medicaid.  Today, approximately one out of every 6 Americans is on Medicaid.
80. It is being projected that Obamacare will add 16 million more Americans to the Medicaid rolls.
81. Overall, the amount of money that the federal government gives directly to the American people has risen by 32 percent since Barack Obama entered the White House.
82. According to a recent report produced by Pew Charitable Trusts, approximately one out of every three Americans that grew up in a middle class household has slipped down the income ladder.
83. If you can believe it, more than 100 million Americans are enrolled in at least one welfare program run by the federal government at this point.
84. In the United States today, 77 percent of all Americans are living to paycheck to paycheck at least some of the time.
In compiling the information above, I relied heavily on research that I had previously done for The Economic Collapse Blog and The American Dream Blog.
Explosive Employment: Socialism Republicans Can Believe In
How to Navigate an Economy Weighed Down by Government Meddling and Cronyism
 Doug Hornig
If you wanted to sum up the just-concluded Casey Research/Sprott Inc. Summit titled "Navigating the Politicized Economy," you could say "The situation is hopeless but not serious."
More than 20 speakers – many of them world-renowned financial experts and best-selling authors – gathered in Carlsbad, CA, from September 7 to 9 to ascertain exactly how hopeless, and what investors can do to protect themselves.
Casey Chief Economist Bud Conrad reconfirmed – with a blizzard of charts and graphs – that the ship of state is still heading for a fiscal iceberg … and that iceberg looms closer by the day.
The US national debt has far outpaced the government's ability to pay it off. It's unsustainable – and made continuously worse by the Federal Reserve, which pushes more and more debt onto its balance sheet, blowing up an ever-bigger bubble. And with the recent announcement of QE3 – read "money-printing without any limits" – Conrad thinks the resulting pop! will be one that will make the entire globe's ears ring.
Eric Sprott, founder and CEO of Sprott Asset Management and one of the most highly regarded asset managers in Canada, reminded Summit attendees of the difference between "liquidation" and "bailout." The last liquidation event on Wall Street was the collapse of Lehman Brothers; since then, bailouts have been the order of the day. That says as much about the health of the financial sector as it does about the banks' friendly relations with Washington, D.C.
Sprott is convinced that the real death knell for the current financial system just may have been sounded by the emergence of NIRP (Negative Interest Rate Policy). In July, the German government was able to sell bonds with a negative interest rate – in other words, when the bonds reach maturity in two years, investors will get 0.06% less than they put in. They're ironclad guaranteed to lose money.
And yet people have gobbled up those "investments," content to park cash in German bonds that will lose less (or so they believe) than the bonds of other, shakier Eurozone countries with a high positive coupon rate. Or, alternatively, they may be betting on the collapse of the euro and subsequent settling of their bonds in more stable, new Deutsche marks. In either event, NIRP is not a healthy sign for the Eurozone.
Consequently, Sprott is highly invested in gold and in what he terms the investment of the coming decade – silver.
Another speaker with no love lost for the government and Federal Reserve is G. Edward Griffin, author of The Creature from Jekyll Island, an exposé of the Federal Reserve that became an instant classic.
Griffin believes that rather than being a failure, the Federal Reserve has been vastly successful. The problem is, he said, that the American public has no idea what it actually is that the Fed set out to do. Its mandate is not, said Griffin, to ensure currency stability nor to keep the US economy afloat. Instead, since its inception, the Fed has only had one purpose: to serve its member banks.
Griffin made no secret of his conviction that the Fed is a criminal organization engaged in the legalized plunder of the American population. Through excessive money-printing and the ensuing inflation, the Fed is basically imposing a massive tax. It's a stealth tax, said Griffin – but as old Will so aptly stated, "A rose is still a rose by any other name."
Americans, Griffin asserted, have been completely hoodwinked as to what's happening, namely that they are being robbed on a massive scale.
Since the gold standard was abandoned in 1971, the dollar has lost 80% of its value. If this kind of larceny had been done out in the open – say, by the government imposing an 80% income tax for 40 years – we would have had another "Off with their heads" French Revolution in D.C. a long time ago.
If Griffin's arguments left any shred of trust in the US government, they were swept away by the Hoover Institute's Peter Schweizer. Schweizer, author of the instant best-seller Throw Them All Out, demonstrated how members of Congress can arrive in Washington as middle-class citizens and leave a few years later with millions in the bank. Their "secret of success": due to convenient loopholes, it is perfectly legal for our nation's finest to act and trade on insider information they hear in closed-door meetings. Accordingly, the crash of 2008 that nearly bankrupted many ordinary investors, said Schweizer, made a lot of legislators from both sides of the aisle a fortune.
After all those eye-opening and rather dismal revelations, several speakers were asked by the audience how much of their portfolio should be devoted to the ultimate crisis hedge of precious metals. Bud Conrad's answer: 50%. G. Edward Griffin: 51%. Eric Sprott: "I'm all in."
But far from just presenting the problems, the Summit's blue-ribbon faculty also came up with solutions for investors – how to protect their assets and how to profit even in the toughest of times.
"Be afraid when people are brave; be brave when people are afraid," advised Rick Rule, founder and CEO of Global Resource Investments.
Investing necessarily involves a series of hits and misses, said Rick, and whoever claims that they correctly anticipated all of the market turns of the past thirty years is simply lying: "No one has a system that turns out uniformly positive results. If they did, everyone would be using it."
Rick said the best lesson to learn from our mistakes is that we will continue to make them. "The trick is not to be right all the time," he says, "it's to be right more often than you're wrong." And to position yourself ahead of trends that are unstoppable, then to wait for the market to come to you. That takes patience, the courage to buy when others are selling, and the discipline to sell into a market that is roaring higher.
As an example, he bought uranium mining stocks at a time "when you could hardly give them away," during the depths of a bear market in the sector. While most pundits declared nuclear power dead, Rick knew its resurrection was inevitable (which, as he often points out, doesn't mean it's imminent). And he did have to wait for it for five years, but in the end he had the last laugh.
He mentioned Paladin, a uranium miner that looked like a bargain at $0.10 a share. It promptly fell to $0.01, a 90% decline that drove most speculators straight to the exits. But those who toughed it out or even added to their positions on the nosedive, were more than amply rewarded when the stock subsequently soared to $10… for a whopping 9,900% gain.
Rick said he's quite optimistic, even though the junior resource sector in which he specializes has suffered through a lengthy bear market. The remedy for the investment blues, he suggested, is to be secure in the knowledge that all bear markets end and to muster the intestinal fortitude to wait them out.
John Mauldin, head of Mauldin Economics and best-selling author of Endgame: The End of the Debt Supercycle and How It Changed Everything, was optimistic as well. While he sees an economic catastrophe approaching next year that is unavoidable if Washington, D.C. keeps digging itself into the debt ditch we're currently in, he doesn't think it's inevitable, provided that the political class takes a few simple steps to deal with the five most pressing problems we have – namely, in order: the deficit; the deficit; the deficit; the deficit; and, yes, the deficit.
John believes that if the federal government can manage to cut it by at least 1% per year for the next five years, the economic ship of state could stay afloat, and that it will happen: "Those in power get it; they know that tax revenues will have to go up and that spending will have to be trimmed."
They also know, he said, that doing these things will cause recession and bring a world of hurt to a lot of people. But he asserted that they also understand that to put the needed changes off any longer will precipitate a crackup that'll have Americans pining for the salad days of the 1930s.
Another of the most dynamic and optimistic Summit speakers was Casey Research's Chief Technology Investment Strategist Alex Daley, who detailed some of the technological developments that have marked 2012 as the year of the breakthrough.
A lot is happening in the tech field, but Alex's larger point was that change is coming at an increasing rate and a plummeting cost. Just for one example, Alex pointed out that it took 13 years and billions of dollars to successfully sequence the first human genome. Eleven years later, we can do it in 24 hours at a price that will soon drop below a thousand dollars.
With today's rapid advances in nanotechnology, robotics, gene-based therapies, 3D printing, and the digitization of just about everything, the future's so bright that even the most dire pessimist must find something to be hopeful about.
In the same spirit, Dr. Thomas Barnett, author of The Pentagon's New Map: War and Peace in the Twenty-First Century, electrified the audience with his after-dinner keynote speech. For the better part of an hour, he held everyone spellbound with words and stunning graphics depicting the changes – demographic, cultural, religious, political, economic – that he sees coming over the next 40 years. And he is quite the optimist.
Much of what he predicted runs counter to commonly held views. Taking China, for instance, he said that we are not entering "China's Century," as so many have written in the popular press. He believes China's ascendancy will last only about 15 years before the country hits several inevitable walls, and that the rest of the 2000s will belong, once again, to America. He also projected that the Muslim world will be more at war with itself than the West.
Navigating an economy bogged down with government meddling, fraud, and cronyism is no easy feat – but the all-star cast at the Casey/Sprott Summit spelled it all out for the audience. And now you can listen to every word of it from the comfort of your home, on CD and MP3. Hear over 20 plus hours of eye-opening presentations, animated panel discussion, and favorite stock recommendations from our faculty, which also included Doug Casey, Bob Hoye, Donald Coxe, former US Comptroller General David Walker, and many more. Find out more about our top-notch speakers, topics, and the Summit Audio Collection.
10 Quotes From Financial Experts About The Effect That QE3 Will Have On Gold And Silver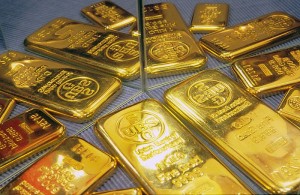 Michael Snyder, Contributor
Activist Post

Do you want to know what QE3 is going to do to the price of gold and the price of silver? Well, you can read what the financial experts are saying below, but it doesn't take a genius to figure out what is likely to happen. During QE3, the Federal Reserve will be introducing 40 billion new dollars that have been created out of nothing into the financial system each month.
So there will be more dollars chasing roughly the same number of goods and services, and that means that more inflation is on the way. In an inflationary environment, investors tend to flock to hard assets such as gold and silver. And it is important to remember that a lot of the money from QE1 and QE2 ended up pumping up the prices of various financial assets. This included commodities such as gold and silver.
The same thing is likely to happen again with QE3. In addition, investors now have an expectation that the Fed will continue printing money for the foreseeable future and that the U.S. dollar is going to steadily decline, and that expectation will also likely give further momentum to the upward movement of gold and silver. Of course when it comes to investing, there is never a "sure thing" and as the global financial system falls apart in the coming years we are likely to see wild swings in the financial markets. So there is definitely an opportunity when it comes to gold and silver, but anyone that wants to invest in gold and silver needs to be ready for a wild ride.
In a previous article, I compiled 10 quotes from experts about what QE3 is going to do to the U.S. economy. In this article, I have compiled 10 quotes from financial experts about the effect that QE3 will have on gold and silver. Hopefully you will find some nuggets of wisdom that you can use in these quotes from some top financial veterans….
#1 Citi analyst Tom Fitzpatrick
"When gold breaks above $1,790, many people will feel they have missed the boat, and they will go to silver instead. So silver should outperform gold. People have to remember that we are only at the midpoint of the gold/silver ratio of the last 45 years. So it is not inconceivable that we could still go lower in terms of that ratio.
If we see gold move to the $3,400 level, it is not inconceivable that we may see silver closer to $100. Investors have to remember that at the end of the 70s the gold price doubled in a mere five or six weeks. If 3 to 5 years down the line we see that the base policy of the developed world is to continue printing money, then the gloves are off in terms of what levels gold and silver could actually go to."
#2 GATA's Bill Murphy
"All I know is: the physical market, if you want to buy silver in size, is the most difficult in history. These are from my best sources."
#3 Francisco Blanch, a global investment strategist with Bank of America Merrill Lynch, regarding his belief that gold is heading to $2400 an ounce….
"Given the new open-ended nature of QE3, the upward pressure on gold prices should continue until employment is strong enough to require a change in policy"
#4 Morgan Stanley Commodities Analyst Hussein Allidina
"We remain convinced that the interest rate outlook, the likelihood of continuing risk aversion because of the Eurozone debt crisis, and strong physical market fundamentals justify exposure to gold"
#5 Peter Schiff, CEO Of Euro Pacific Capital
"The dollar is vulnerable to a massive collapse . . . buy gold and silver."
#6 Jim Rogers
"But I'm not selling any gold. If it goes down I hope I'm smart enough to buy more. If it goes down a lot I hope I'm smart enough to buy a lot"
#7 Deutsche Bank Analysts Daniel Brebner and Xiao Fu
"We would go further however, and argue that gold could be characterised as 'good' money as opposed to 'bad' money which would be represented by many of today's fiat currencies. In describing gold as such we refer to Gresham's Law – when a government overvalues one type of money and undervalues another, the undervalued money (good) will leave the country or disappear from circulation into hoards, while the overvalued money (bad) will flood into circulation."
#8 Nick Barisheff, the CEO of Bullion Management Group Inc
"The message is that the era of high returns financial assets for both stocks and bonds, as Pimco's Bill Gross has stated, is over, and gold is the primary go-to asset for wealth preservation. QE3 will only serve to accelerate this trend."
#9 Pimco's Bill Gross
"Gold can't be reproduced. It could certainly be taken out of the ground in an increasing rate but there's a limiting amount of gold.
And there has been an unlimited amount of paper money over the past 20 to 30 years and now – in this period of central bank expansion where it's QE1 or QE2, or whether it's the LTROs of the ECB or this potential new program … then central banks are at their leisure to basically print money.
Gold is a fixed commodity that has a considerable store of value that paper money has not….
When a central bank starts writing checks and printing money in the trillions of dollars, it's best to have something tangible that can't be reproduced, such as gold."
#10 Marc Faber
"I think that the trend for gold prices will be steady, but the trend for the dollar and other currencies will be down. In other words, in dollar terms the price of gold will trend higher. How high it will go, you have to call Mr. Bernanke and at the Fed, there are other people actually that make Mr. Bernanke look like a hawk. So they are going to print money."
Over the past several weeks (both before and after QE3 was announced) we have seen a significant rise in the price of gold and in the price of silver.
A lot of very wealthy people around the globe greatly benefited from this move.
In a previous article, I quoted an article from the Telegraph that discussed the enormous amounts of money that billionaires George Soros and John Paulson had been investing in gold earlier this year….
There was also news last week in an SEC filing that both George Soros and John Paulson had increased their investment in SPDR Gold Trust, the world's largest publicly traded physical gold exchange traded fund (ETF).
Mr Soros upped his stake in the ETF to 884,400 shares from 319,550 and Mr Paulson bought 4.53m shares, bringing his stake to 21.3m.
At the current price of about $156 a share, these are new investments of about $88m of Mr Soros' cash and more than $700m from Mr Paulson's funds. These are significant positions.
And central banks all over the planet have also been hoarding gold.
According to the World Gold Council, global central banks added 157.5 metric tons of gold last quarter. That was the most gold that global central banks have ever added to their stockpiles during a single quarter.
Could it be possible that some folks knew ahead of time that QE3 was coming?
That is a very interesting question.
In any event, there is certainly a lot of hoarding of precious metals going on around the world, and without a doubt a lot of financial insiders are very bullish on gold and silver right now.
But in the financial world there is never a guarantee that something will happen.
For example, if there is a stock market crash in the coming months the price of gold and the price of silver are likely to fall dramatically.
Just take a look at this 5-year chart for silver. During the last financial crisis the price of silver dropped like a rock. In fact, it fell by more than 50 percent between late 2008 and early 2009.
So when the next stock market crash comes (and it is coming at some point) be prepared for gold and silver to take a tumble.
But how will the financial authorities respond to such a crash?
They will print even larger amounts of money of course.
And that will once again be very good for gold and silver.
So don't let the ups and downs scare you too much.
Gold and silver are definitely in for a wild ride, but in the long-term I am extremely bullish on gold and silver. I believe that both are eventually headed into the stratosphere.
Feds Ignore Rules and Use Stimulus Cash to Buy Chinese Solar Panels
Jim McElhatton
Washington Times
September 19, 2012
Government officials blame unfair competition from China for the collapse of solar panel manufacturer Solyndra, but such concerns didn't stop the federal government from breaking stimulus program rules to use Chinese solar panels atop a federal building housing the offices of a senator, congressman and several agencies.
Even the contractor questioned whether Chinese-made panels could be used under the American Recovery and Reinvestment Act, the stimulus program that mandated use of U.S.-made products. His query in early 2010 was dismissed and the General Services Administration moved forward with using the Chinese panels on the Sen. Paul Simon Federal Building in Carbondale, Ill., records show.
Questions about the panels, which were assembled overseas, were raised in a four-page advisory memo sent by the inspector general to the GSA in the summer of 2011, but the findings take on added significance as government officials increasingly place blame on Chinese subsidies for troubles in the U.S. solar market.
Will a Federal Prisoner Steal Your Job?
abcnews.go.com
September 19, 2012
It's hard to compete with workers willing to take pay as low as 23 cents an hour. Do we mean workers in Mexico or China? No. We mean Americans in federal prisons.
An Alabama clothing-maker recently found out just how hard, according to the Myrtle Beach Sun-News: American Apparel of Selma had to lay off 225 workers after it lost a contract for U.S. Army jackets to UNICOR, a $900 million behemoth with 89 factories around the U.S. Its workforce consists entirely of convicts.
If you thought prisoners made only license plates, think again.
UNICOR's workers, according to the government-owned corporation's website, make custom draperies and curtains, mattresses and bedding; furniture, lighting systems, catwalks; fences, towels, shelving, eyewear (both safety and prescription), and trophies. They run help desks and call centers. They process credit cards and provide fleet management services. Oh, and they make license plates.
Federal law requires government agencies to buy products from UNICOR without competitive bidding.
The company, also known as Federal Prison Industries (FPI), is enjoying the kind of growth that might make some for-profit companies envious.
Created by Congress in 1932, it historically has been forbidden from selling goods and services to any customers except federal agencies and departments (e.g., UNICOR-made jackets to the Army). But company spokesperson Julie Rozier explains to ABC News that these strictures have lately been relaxed.
"In December, we obtained new authorities," she says. "Under very limited circumstances, if an item is being made off-shore, we can compete for that."
American Prison Labor Means Longer Unemployment Lines
FOX
September 17, 2012
Two southeast companies that make U.S. military uniforms are shedding hundreds of jobs, as the government looks to federal inmates for the fatigues.
American Power Source makes military clothing in Fayette, Ala., but its government contract expires in October. Federal Prison Industries – which also operates under the name UNICOR will snag the work, and leave the task to inmates. FPI has the first right of refusal for U.S. Government contracts, under a 1930 federal law.
American Apparel, the Selma, Ala., based military clothing manufacturer closed one of its plants and continues to downsize others due to the loss of some of its contracts to FPI. According retired Air Force colonel and spokesman Kurt Wilson, the company laid off 255 employees and cut the hours of 190 employees this year alone. So private workers end up losing their jobs to prisoners.
Filed Under: ECONOMY
Comments (0)