By Chris Geo on Apr 08, 2012 with Comments
Kurt Nimmo
Infowars.com
Senator Barbara Boxer's MAP-21 (Moving Ahead for Progress in the 21st Century Act) is headed to the House after clearing the Senate last month. Boxer's bill allows the federal government to revoke the passports of citizens the IRS claims owe taxes.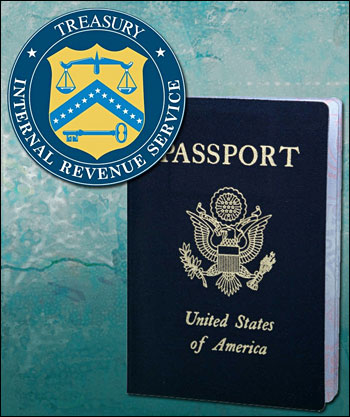 "There is no requirement that the tax payer be guilty of or even charged with tax evasion, fraud, or any criminal offense — only that the citizen is alleged to owe the IRS back taxes of $50,000 or more," reports The Daily Economist.
In other words, the Fourth Amendment will become irrelevant in many taxes cases if this legislation makes it through the House. MAP-21 does, however, face opposition by some Republicans.
In order to blunt criticism, Boxer's bill is being portrayed in standard class warfare fashion – according to CBS and others, the law will be used to go after wealthy tax scofflaws who owe the IRS $50,000 or more, so the average citizen need not worry.
In fact, the IRS routinely leans on the little guy and small business owners. For instance, in 2010 the owner of a car wash in Sacramento, California, was harassed by the IRS after the government said he owed four cents in back taxes (which became $200 after three years of penalties and fees).
The IRS is also used by the establishment as a political weapon, as various Tea Party organizations around the country recently learned.
"In January and February of this year, the Internal Revenue Service began sending out letters to various local Tea Parties across the country," writes Colleen Owens. The federal wealth confiscation agency asked the political groups to identify their volunteers and donors. "What possible reason would the IRS have for Tea Parties to 'name your donors' when said donations are non-deductible?" Owens notes (most Tea Party organizations are nonprofit 501(c)(4) and donations are not deductible).
Filed Under: FEATURED • POLICE STATE
Comments (0)