By Chris Geo on Aug 12, 2012 with Comments
Gauss Virus Targets Banking System May Cause US Financial Collapse
By Susanne Posel
theintelhub.com
Kaspersky Lab, a Moscow-based computer security firm has found a new cyber surveillance virus that has been spying on banking transactions, stealing login information for social networks, email and instant messaging in the Middle East – specifically targeting Lebanon's BlomBank, ByblosBank and Credit Libanais. And infected computers also include CitiGroup Inc.'s Citibank and eBay's Paypal online paymentsystem.
This virus' focus on online banking makes it a potential threat to banking systems worldwide. Researchers are still trying to determine if this virus is simply conducting surveillance on banking transactions or if it is being used to steal money out of targeted accounts.
Being called Gauss by the Kaspersky Lab, who confirmed that the new virus is related to Stuxnet, Flame and Duqu, yet a more sophisticated, state-sponsored cyber-espionage tool.
Researchers from the security software manufacturer Symantec Corp, confirm Kaspersky Lab's summation that Gauss is related to previous government-created cyber warfare viruses.
Gauss is capable of being used as a weapon to attack industrial control systems, just like Stuxnet which was used to go after Iran's Natanz nuclear power plant facility in 2010. Gauss can encrypt programs that are compressed onto a USB drive and decompress them once the virus is able to contact to a targeted computer. Kapersky Lab stated: "After looking at Stuxnet, Duqu and Flame, we can say with a high degree of certainty that Gauss comes from the same 'factory' or 'factories.' All these attack toolkits represent the high end of nation-state-sponsored cyber-espionage and cyber war operations."
According to Jeffrey Carr, cyber warfare expert for the security firm Taia Global , the US government has been monitoring Lebanese Banks for activity traceable to militant groups and drug cartels. Carr said: "You've got this successful platform. Why not apply it to this investigation into Lebanese banks and whether or not they are involved in money laundering for Hezbollah?"
US intelligence is touting that "Beirut is a hot spot for the clandestine movement of money by states" in reference to moneylaundering.
Iran has stated that Flame and Stuxnet specifically targeted their oil refineries with the intent to disrupt oil production. Gauss could be used for this purpose; however it is designed to infiltrate banking systems online infrastructure with complex algorithms and encrypted code bases.
Kapersky Lab is still analyzing Gauss and its capabilities. They confirmed that the creator of the virus went to a great deal of trouble to disguise its purpose by using sophisticated encryption codes that may take months to decipher.
The Budapest University of Technology and Economics's Laboratory of Cryptography and System Security have devised a free test that determines whether or not the tell-tale Palida Narrow font is downloaded to any computer.
In tandem, the Federal Bureau of Investigations (FBI) is claiming that another malware scheme is directing web users to a compromised version of the FBI website. When on this fake FBI website, the malware known as Reventon, will extract data and coerce users to pay an online fine.
The UN's International Telecommunications Union (ITU) has issued a warning to world leaders to protect their infrastructure because of the threat of Gauss. Marco Obiso, cyber security coordinator for ITU said: "We don't know what exactly it does.
We can have some ideas. We are going to emphasize this."
The Department of Homeland Security (DHS) is analyzing Gauss' potential threat to the US. Peter Boogaard, DHS spokesperson commented: "The department's cyber security analysts are working with organizations that could potentially be affected to detect, mitigate and prevent such threats."
The Cybersecurity Act of 2012 was introduced and voted down by the Senate in July with false claims of ". . . foreign governments, criminal syndicates and lone individuals are probing our financial, energy and public safety systems every day. It would be the height of irresponsibility to leave a digital backdoor wide open to our cyber adversaries" wasperpetuated by President Obama.
Shawn Henry, a veteran of the cyber security division in the FBI, has stated that a cyber-attack is "very, very likely" to occur soon.
The Obama administration, in response to the Congress rejecting the CSA, is considering an executive order "to protect the nation's critical computer infrastructure", according to John Brennan, Homeland Security advisor.
At a Council on Foreign Relations meeting Brennan stated : "One of the things that we need to do in the executive branch is to see what we can do to maybe put additional guidelines and policies in place under executive branch authority. I mean if the Congress is not going to act … then the president wants to make sure that we are doing everything possible."
Brennan said that an executive order would be a "good vehicle" to ensure government agencies are empowered to take action "to make sure the nation is protected."
Stewart Baker, former senior official for the DHS and cyber security expert at the law firm Stepoe and Johnson remarked: "The president can say we can't wait, and I'm going to do what Congress can't and protect the American people from cyber-attacks" and "in an election year, that sounds like a pretty promising approach."
Obama has repeatedly circumvented Congress with his use of executive orders. This instance would be another incident where he would be abusing his executive powers.
Because of the global fiat currency implosion that begun in 2008, the banking cartels have been propping up the American financial system to stave off a complete monetary collapse in the US. However it has always been their intention to bring down the monetary system in America.
Ironically, Gauss may be the mode in which they are able to carry this out.
During the MF Global scandal, Jon Corzine ordered segregated customer funds to be secretly redirected into accounts in JPMorgan. During this beta-test, the banking cartels got away with stealing $200 million of customer money without suffering repercussions.
Recently we have seen other types of theft out of customer accounts held in major banks like Bank of America (BoA) wherein they drilled into a customer's safety deposit box, confiscated family heirlooms and transferred them out of the bank. The customer's property was sent to North Carolina before the theft was detected. When the customer attempted to retrieve their property, BoA claimed they did not have a social security number on file which was why they emptied out the safety deposit box. However, when opening a safety deposit box, the customer's social security number is provided on the initial documentation.
The lie BoA perpetrated on the customer was simply to distract from the fact that they overtly stole out of their customer's private account. And this small-time thievery may be a symptom of a larger banking scheme looming in the distance.
Guass, which is an online banking surveillance virus, has the capability of electronically transferring information out of customer accounts to be redirected to another location. The banking industry would be devastated if suddenly they were infiltrated by Gauss which would cause every banking customer to become insolvent overnight.
This sets the stage for the banking holiday that we've all been warned about. For example, the mainstream media would be used to announce that Gauss has infected the all domestic banking computer systems. In order to purge the virus, all banks would need to shut down for a specified amount of time in order to reconfigure their computers. Perhaps on a Friday afternoon, the major banks will all announce that they will shut down to customer activity so they can "get rid of" Gauss from their system. The banks might say that they will reopen to the public on Monday morning.
Customers would not be able to conduct any financial transactions, either in the bank or online over that weekend. And with the promise that everything will be ok on Monday, there is no threat of a banking holiday because the cover story is that a virus must be purged before regular banking can continue.
However this would be a false flag meant to pacify the public to avert mass panic. While the general public would fall for the cover story, the banking cartels would simply electronically transfer all customer funds from private checking accounts out to off-shore banks where they could not be touched and cover their tracks.
Then on Monday morning, while the reports that the banking industry suffered greater infiltration than expected, the DHS and US armed forces would be poised to enact martial law to control the potential for domestic insurrection caused by the realization that every American has had their money stolen from them by the banking cartels in one fail swoop.
Susanne Posel is the Chief Editor of Occupy Corporatism. Our alternative news site is dedicated to reporting the news as it actually happens; not as it is spun by the corporately funded mainstream media.

DoJ a bullet: Goldman Sachs escapes lawsuit in fraud inquiry
RT.com
August 11, 2012
Multinational investment bank Goldman Sachs has escaped a US government lawsuit for suspected fraudulent trades made during the financial crisis. A senate probe revealed evidence the bank deliberately deceived investors during the economic downturn.
The Department of Justice and investigative agencies say "the burden of proof to bring a criminal case could not be met based on the law and facts as they exist at this time," despite evidence revealed by the probe that Goldman Sachs deliberately misled its customers.
They added that should more information come to light then the verdict could potentially change.
The Justice Department said that it had conducted an "exhaustive investigation" into allegations of fraud during the crisis from 2008 to 2009. The probe reportedly uncovered email conversations between employees of Goldman Sachs branding mortgage securities sold to investors as "junk" and "crap".
Moreover, the probe writes that the bank "used net short positions to benefit from the downturn in the mortgage market, and designed, marketed, and sold CDOs [collateralized debt obligations] in ways that created conflicts of interest with the firm's clients and at times led to the bank's profiting from the same products that caused substantial losses for its clients."
Senator Carl Levin called for an investigation into GS after the US Securities and Exchange Commission (SEC) filed a complaint against the company in 2010 regarding the subprime mortgage product Abacus.
The complaint said that GS had deceived its customers into purchasing highly unstable investments eventually losing them an estimated $1 billion.
'Fabulous Fab'
The only employee implicated in the Abacus scandal was Fabrice Tourre, accused by the SEC of making misstatements and omissions from financial records.
The company vice president, calling himself "Fabulous Fab", allegedly wrote to a friend on January 23, 2007, boasting about the mortgage schemes.
"More and more leverage in the system, The whole building is about to collapse anytime now…Only potential survivor, the fabulous Fab… standing in the middle of all these complex, highly-leveraged, exotic trades he created without necessarily understanding all of the implications of those monstrosities," wrote Tourre.
Goldman Sachs appeased the SEC by paying out $550 million in 2010. They admitted that they should have been more forthcoming as to the nature of the mortgage investments. Fabrice Tourre is currently embroiled in an ongoing lawsuit with the SEC over the case.
Although the Department of Justice has stated that it will "aggressively pursue" any financial cases that threaten the US economy, it has let a number of high-profile cases slide recently.
Citibank and JP Morgan had to shell out multi-million dollar settlements to the SEC for selling off high-risk debt packages to clients under the guise of stable investments.
­
The end is nigh?
US regulators have ordered the five largest banks in the country to make plans for an imminent collapse, reported Reuters.
Bank of America Corp, Citigroup Inc,, Morgan Stanley and JPMorgan Chase & Co have all been warned by US regulators that they may not be able to count on government help to prevent them from going under.
Documents obtained by Reuters say that the plans to create "living wills" with a view to helping regulators dismantle banks in a worst-case scenario have been in the works for two years now.
Banks should "make no assumption of extraordinary support from the public sector," say the documents.
The files stipulate that the plans must be able to be put into action in a period of three to six months.
This article first appeared on RT.com.
11 Things That Can Happen When You Allow Your Country To Become Enslaved To The Bankers
Michael Snyder
The Economic Collapse
Why are Greece, Spain, Italy, Portugal and so many other countries experiencing depression-like conditions right now?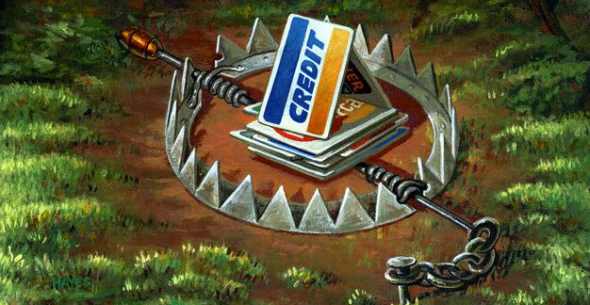 It is because they have too much debt.  Why do they have too much debt?  It is because they allowed themselves to become enslaved to the bankers.  Borrowing money from the bankers can allow a nation to have a higher standard of living in the short-term, but it always results in a lower standard of living in the long-term.  Why is that?  It is because you always have to pay back more money than you borrowed.  And when you get to the point of having a debt to GDP ratio in excess of 100%, you are basically drowning in debt.  Huge amounts of money that could be going to providing essential services and stimulating your economy are now going to service your horrific debt.  Today, citizens in Greece, Spain, Portugal and Italy are experiencing a standard of living far below what they should be because the bankers have trapped them in endless debt spirals.  Sadly, the vast majority of the people living in those countries have absolutely no idea what is at the root cause of their problems.
The truth is that no sovereign nation on earth ever has to borrow a single penny from anyone.
In theory, there is nothing stopping a government from printing up debt-free money and spending it into circulation.
But that is not the way our world works.
Instead, our national governments borrow money that has been zapped into existence out of thin air by central banks.
Now what kind of sense does that make?
Why don't our governments just create the money themselves?
If the government of Greece had been directly issuing debt-free Greek currency all these years, they would have a national debt of zero and they would not be in the middle of a deep depression today.
So why isn't anyone proposing that they go to such a system?
Instead, everyone is trying to figure out a way that the Greeks can muddle through this depression and keep paying on their unsustainable debts.
It is such a tragedy what has happened to Greece.  The city of Boston has a larger economy than the entire nation of Greece at this point.
But this is what happens when you allow the bankers to trap your country in debt.  The central banking systems of the world are designed to be endless debt spirals that systematically transfer wealth from the people through the governments and into the hands of the ultra-wealthy.
Just look at what is happening in the United States.  The U.S. national debt is now more than 5000 times largerthan it was when the Federal Reserve was first created.
Greece, Spain, Italy, Portugal and the rest of the nations of the western world did not get into all this debt by accident.
This happened by design.
And we can see what happens when the system starts to unravel by looking at what is happening in Greece and in Spain right now.
The following are 11 things that can happen when you allow your country to become enslaved to the bankers….
#1 At some point nations that are drowning in debt must implement "austerity measures" in an attempt to stay solvent.
This causes economic slowdown and unemployment skyrockets.  We are seeing this happen in Greece, Spain and a whole bunch of other nations right now.
Over the past four years, the Greek economy has contracted by close to 25 percent.  Just this week it was announced that the unemployment rate in Greece has risen to 23.1 percent.
A year ago it was just 16.8 percent
In Spain, the unemployment rate is even higher.  It has hit 24.6 percent, and some analysts expect it to eventually reach 30 percent.
This would have never happened if these nations had not gotten into so much debt.
#2 Economic progress can actually go backwards in a debt-based system.
In Greece, a very large number of citizens have actually been giving up their cars and have gone back to riding bikes….
The high cost of road tax, fuel and repairs is forcing Greeks to ditch their cars in huge numbers. According to the government's statistics office, the number of cars on Greek roads declined by more than 40 percent in each of the last two years. Meanwhile, more than 200,000 bikes were sold in 2011, up about a quarter from the previous year.
#3 Your banking system will inevitably melt down at some point.
Every debt bubble eventually bursts, and authorities all over Europe are desperately trying to keep the European banking system from completely imploding.
But despite their efforts, people are pulling money out of banks in southern Europe at a staggering pace.  Just check out the slow motion bank run that is unfolding in Spain….
Capital outflows from Spain more than quadrupled in May to €41.3 billion ($50.7 billion) compared with May 2011, according to figures released on Tuesday by the Spanish central bank.

In the first five months of 2012, a total of €163 billion left the country, the figures indicate. During the same period a year earlier, Spain recorded a net inflow of €14.6 billion.
#4 In all countries with a debt-based system, eventually your taxes will be raised to ridiculous levels.
When the income tax was introduced in the United States back in 1913, the vast majority of Americans were in the 1 percent tax bracket.
Throughout the years there have been countless promises that taxes would be limited, but those promises always end up getting broken.
Even when they give us "tax cuts" with one hand, they usually end up raising taxes ten different ways with the other hand.
In the United States today, we are literally taxed in dozens and dozens of different ways.
Our politicians love to come up with new and inventive ways to tax us without us really even feeling it.
In the end, they are going to take as much away from us as they can possibly get away with.
Just look at what is happening in France.
The newly elected socialist president of France says that his party plans to raise the top tax rate in France to 75 percent.
But even though our politicians tax us to death, they still manage to run up gigantic mountains of debt on top of that.
#5 Your currency slowly but steadily becomes worthless.
Most people don't realize that inflation is a tax.  Every dollar you currently have in the bank is constantly losing value.  That is because in a debt-based system like we have, the total amount of money and the total amount of debt is supposed to keep perpetually expanding.
Since the Federal Reserve was created, the U.S. dollar has declined in value by well over 95 percent.
This did not happen by accident.  Every other major currency around the globe has been steadily declining in value as well.
#6 When things get bad enough, there will be rioting in the streets.
A few weeks ago, a total of more than a million public employees took to the streets in more than 80 different Spanish cities.  You can view footage of some of the violent clashes with police that took place right here.
#7 When a debt-based economy crashes, money becomes very tight and shortages tend to happen.
Just look at what is happening in Greece.  Medicine shortages have become a tremendous problem.  The following is from a recent Bloomberg article….
Mina Mavrou, who runs a pharmacy in a middle-class Athens suburb, spends hours each day pleading with drugmakers, wholesalers and colleagues to hunt down medicines for clients. Life-saving drugs such as Sanofi (SAN)'s blood-thinner Clexane and GlaxoSmithKline Plc (GSK)'s asthma inhaler Flixotide often appear as lines of crimson data on pharmacists' computer screens, meaning the products aren't in stock or that pharmacists can't order as many units as they need.

"When we see red, we want to cry," Mavrou said. "The situation is worsening day by day."

The 12,000 pharmacies that dot almost every street corner in Greek cities are the damaged capillaries of a complex system for getting treatment to patients. The Panhellenic Association of Pharmacists reports shortages of almost half the country's 500 most-used medicines.

#8 Your population will eventually become so desperate that they will start banding together to loot food and supplies from stores.
When people have no work and they cannot feed their families they often find themselves doing things that they never imagined that they would do.  Just check out what is happening in Spain right now….
Unemployed fieldworkers and other members of the union went to two supermarkets, one in Ecija (Sevilla) and one in Arcos de la Frontera (Cadiz) and loaded up trolleys with basic necessities. They said that the people were being expropriated and they planned to "expropriate the expropriators".

The foodstuffs, including milk, sugar, chickpeas, pasta and rice, have been given to charities to distribute, who say they are unable to cope with all the requests for help they receive. Unemployment in the Sierra de Cadiz is now 40%.
#9 If things get bad enough, even essential services may start shutting down.
Authorities in Greece are legitimately concerned that there may be interruptions in the supply of natural gas and electricity.  Suppliers are leaving bills unpaid for extended periods of time, and one day millions of Greeks may wake up to find that the power to their homes has been cut off….
Greece's power regulator RAE told Reuters on Friday it was calling an emergency meeting next week to avert a collapse of the debt-stricken country's electricity and natural gas system.

"RAE is taking crisis initiatives throughout next week to avert the collapse of the natural gas and electricity system," the regulator's chief Nikos Vasilakos told Reuters.

RAE took the decision after receiving a letter from Greece's natural gas company DEPA, which threatened to cut supplies to electricity producers if they failed to settle their arrears with the company.
#10 In an economic depression, many people begin to totally lose hope.
An increasing number of parents in southern Europe are facing such desperate situations that they are actually abandoning their babies.
The following is from a recent CNBC article….
According to SOS Villages, a European charity that attempts to help families in financial hardship before abandonment occurs, in the last year alone 1,200 children in Greece and 750 in Italy have been abandoned. That is almost double the 400 children abandoned in Italy a year ago, and up from 114 children abandoned in Greece in 2003.
#11 Just like we saw during the Great Depression of the 1930s, there is a spike in suicides when an economy crashes.
Greece has never seen anything like what is happening now.  The suicide rate has been absolutely soaring.
The following is from a Reuters article back in April….
On Monday, a 38-year-old geology lecturer hanged himself from a lamp post in Athens and on the same day a 35-year-old priest jumped to his death off his balcony in northern Greece. On Wednesday, a 23-year-old student shot himself in the head.

In a country that has had one of the lowest suicide rates in the world, a surge in the number of suicides in the wake of an economic crisis has shocked and gripped the Mediterranean nation – and its media – before a May 6 election.
If you live in the United States, you need to watch what is happening in Europe very closely, because similar conditions will come to the United States soon enough.
Just like Europe, we have allowed ourselves to become enslaved to the bankers, and now we will suffer the consequences.
Sadly, most Americans do not even realize how we got into this mess.  The following is from a recent article by Professor Steven Yates….
It should have been clear that the country—indeed, Western civilization itself—was on the wrong trajectory as governments and central banks, working in tandem, severed ties between their currencies and precious metals, allowing massive credit expansion to run rampant and the national debt to skyrocket—making, e.g., the pseudo-prosperity of the roaring 1990s possible. Nixon had "closed the gold window" on August 15, 1971; our national debt was around $400 billion. Slightly over ten years later, the debt crossed the $1 trillion threshold. Ten years after that, it reached $6 trillion. When George W. Bush left office having been the biggest spending Republican in U.S. history, it had risen to over $11 trillion. Today, under the watch of the catastrophic Obama presidency, by the time this reaches print the national debt might have surmounted $16 trillion with no end in sight.
The United States has accumulated the greatest mountain of debt in the history of the world and it will totally crush us at some point.
Unfortunately, the vast majority of Americans are living paycheck to paycheck and are totally unprepared for the economic chaos that is coming.
One study found that 64 percent of all Americans have less than $1000 in the bank.
Can you believe that?
Even though we could be on the verge of another global food crisis, most Americans do not have enough food in their homes to last a single month.
Even though the U.S. economy is on the verge of another recession, most Americans are still running out and buying toys that they don't need and paying for them with credit cards that they should not be using.
If you want to see where we are headed, just look at Greece and Spain.
They are going through economic hell, and we will be joining them soon enough.
Get ready while you can.
Let's Repeat Auto Bailout 'With Every Industry'
Donovan Slack
Politico
President Obama, while villifying Mitt Romney for opposing the auto industry bailout, bragged about the success of his decision to provide government assistance and said he now wants to see every manufacturing industry come roaring back.
"I said, I believe in American workers, I believe in this American industry, and now the American auto industry has come roaring back," he said. "Now I want to do the same thing with manufacturing jobs, not just in the auto industry, but in every industry.
"I don't want those jobs taking root in places like China, I want those jobs taking root in places like Pueblo," Obama told a crowd gathered for a campaign rally at the Palace of Agriculture at the Colorado State Fairgrounds here.
IRS Caught In Multi-Billion Dollar ID Fraud Scam
By Alexander Higgins
IRS whisteblowers have revealed a cover up of billions of dollars of tax refunds issued to fraudulent ID's – in many instances 1000s of checks for millions were sent to a single address.
Infowars Nightly News covers a series of articles being reported by the Associated Press and other news outlets about billions of dollars of fraudulent tax refunds being issued by the IRS.
According to the whistle-blowers, they informed their superiors of the fraud and the whisteblowers were ordered to stand down.
The reports focus on many cases where thousands of tax refunds were filed from a single address and millions of dollars of tax refunds were then sent to those same single addresses.
Filed Under: ECONOMY
Comments (0)