By Chris Geo on Sep 22, 2012 with Comments
Angry Libyans Target Militias, Forcing Flight
Demonstrators after burning a car they said was full of ammunition as they stormed the headquarters of Ansar al-Sharia, the militia suspected in last week's attack, in Benghazi, Libya.
Published: September 21, 2012
BENGHAZI, Libya — Galvanized by anger over the killing of the popular American ambassador here last week, thousands of Libyans marched through this city on Friday, demanding the disarming of the militias that helped topple the dictatorship but have troubled the country with their refusal to disband.
In a show of mass frustration at the armed groups, protesters seized control of several militia headquarters on Friday night and handed them over to Libya's national army in what appeared to be a coordinated sweep. They also stormed the headquarters of Ansar al-Sharia, a hard-line Islamist militia that has been linked to the attack on the United States Mission in Benghazi that killed the ambassador and three other Americans.
As members of Ansar al-Sharia fled their headquarters, protesters set at least one vehicle on fire, and Reuters reported that one person was killed. There were unconfirmed reports that several had been wounded by the departing gunmen.
At the seized headquarters of another militia, protesters burned and pillaged a large number of weapons, and hundreds of looters could be seen walking away with automatic rifles and rocket-propelled grenade launchers.
The killing of the ambassador, J. Christopher Stevens, a well-liked figure in Benghazi because he had worked closely with the rebels who toppled Col. Muammar el-Qaddafi last year, appeared to be the catalyst for the protests on Friday, though hardly its only cause.
The militias, which started forming soon after the February 2011 uprising against Colonel Qaddafi began in this eastern Libyan city, emerged as a parallel and often menacing presence after his downfall in October 2011, seizing territory for themselves and asserting their authority over the fledgling government.
In western Libya, turf wars between militias resulted in regular street fights with heavy weapons. Months ago, members of Ansar al-Sharia brandishing weapons paraded through Benghazi and called for an Islamic state.
It was unclear whether the backlash against Ansar al-Sharia and the other militias on Friday represented an opportunity for the government to consolidate its power in the post-Qaddafi era or would lead to new violent confrontations.
But no weapons were left behind in most of the seizures, protesters and officials said, suggesting the militias had been anticipating such an event because of a buildup of resentment against them.
In a further sign that tensions had been stoked, some militia members accused Qaddafi loyalists of instigating the backlash. Mohamed Bazina, a spokesman for the Rafallah al-Sehati brigade, one of the militias whose headquarters were seized, said it had video evidence to prove it.
"This is a military coup against the true revolutionaries in the city of Benghazi," he said. "Benghazi will not calm down."
The attack on the American Mission in Benghazi that killed Ambassador Stevens, on the 11th anniversary of the Sept. 11 attacks, was an affront to many in Benghazi, which Mr. Stevens had made his base during the uprising. He became a familiar, cheerful presence at public events.
"We want justice for Chris," read one sign among the estimated 30,000 Libyans, including families, who marched into Benghazi's main square on Friday to protest in front of the chief encampment of Ansar al-Sharia.
Some held signs reading "The ambassador was Libya's friend" and "Libya lost a friend." Many protesters carried Libyan flags, and government police officers could be seen mingling with the marchers.
Members of Ansar al-Sharia held a counterdemonstration, and arguments erupted between the opposing sides, but no violence occurred, at least not initially. Protesters chanted: "You terrorists, you cowards. Go back to Afghanistan."
Mr. Stevens and the others were killed in mayhem that was ostensibly provoked by anger over an anti-Muslim video that was made in the United States and has been roiling the Islamic world for nearly two weeks. But officials have said there are indications that part of the attack may have been coordinated and planned.
Libyan Fighters in Syria Admit al Qaeda Supporters Among Rebel Forces, Call for Intervention
By Madison Ruppert
theintelhub.com
The calls for foreign intervention amongst the armed rebel forces in Syria have never ceased despite the United States directly assisting the rebels in obtaining funding to get their hands on heavy weaponry on top of carrying out intelligence operations in concert with Turkey and other Western nations.
The support for such actions has also seemed to remain intact in some sectors despite the fact that al Qaeda openly supports the rebels and the rebels themselves have no qualms about engaging in terrorism and carrying out "human rights and humanitarian law abuses."
It is imperative to point out that even if members of the so-called Free Syrian Army (FSA) aren't members of al Qaeda, or any other Islamic terrorist organization for that matter, they are still engaged in terrorist activities and thus when it comes down to it the religious aspect isn't all that important.
That being said, it is not wrong to be concerned about how groups with a clear ideological motivation will act after their political goals have been met, especially when there are chemical weapons in the equation. In Libya, the results have been nothing short of horrific.
According to a man identified by AFP only as "Firas," there are indeed al Qaeda fighters amongst the Syrian rebels yet if we don't support them it will result in an increasing "rise of pro-Qaeda sentiment among the people and rebels."
Interestingly, Firas reportedly said it was "now time to return the favor," referring to Syrians fighting against Qaddafi last year. However, AFP noted Firas "left his studies in Britain to join the uprising to oust Syrian President Bashar Assad."
It is quite important to note the large contingent of foreign fighters among the Syrian opposition and Firas noted, "in Syria there are many foreign fighters as we no longer believe in promises coming from the West."
Firas said he believed the West has not intervened in Syria while they did in Libya because Libya provided economic benefits in the form of gas and oil.
However, this completely ignores the fact that war itself is big business. There is just as much money to be made, if not more, from the actual war itself. There is also huge amounts of profits to be reaped from the rebuilding process, as seen in Libya.
While Firas admits, "It is undeniable that in Syria, as elsewhere, there are people who support Al-Qaeda," he attempts to make a distinction amongst those who support al Qaeda and those who just happen to be Muslim and are participating in the rebels' terrorist activities.
"Does our wearing a beard or praying to a god different than yours make us terrorists or members of Al-Qaeda?" he asked angrily, according to AFP. "If that's the case, then we are all Al-Qaeda," Firas said.
"I have met a number of fighters from a small group very close (to Al-Qaeda) and it would definitely scare you to talk to them," said Firas. "They are very radical and they hate everything that comes from the West."
Six Libyan security forces 'executed' in Benghazi
(AFP) – 2 hours ago
BENGHAZI, Libya — Six members of Libya's security forces who were apparently "executed" were among 11 people killed in clashes in Benghazi between protesters and a militia linked to the defence ministry, a medical examiner told AFP on Saturday.
"From the nature of the wounds it is clear that the six were executed," the medical examiner said on condition of anonymity, adding that four of them were shot in the head while the others were shot in the chest as well as the head.
According to the medical examiner, who works at the Benghazi Medical Centre morgue, "all six worked in the army or police according to relatives who identified the bodies."
"In total we've received 11 fatalities" she said.
Four of them were in "civilian clothes" while one other body was found at the headquarters of the Raf Allah al-Sahati Brigade, an Islamist militia under the authority of the defence ministry
Khaled al-Aghuri, an official at the prosecutor's office confirmed the toll, and said the bodies of the six members of the security forces were found "in Mashrua al-Safsafa, in the area of Al-Gawasha, which is in the periphery of Benghazi."
Around 70 people were wounded in the overnight violence, according to medics at Benghazi's three main hospitals, who earlier had given a death toll of four only.
Armed demonstrators protesting against militias clashed with a government unit of ex-rebels overnight.
Early Saturday the protesters seized the headquarters of the Salafist group Ansar al-Sharia, as well as a raft of other paramilitary bases in Benghazi, Libya's second city.
Ansar al-Sharia has been accused of, but denied, involvement in the murder of US Ambassador Chris Stevens and three other Americans who were killed when the consulate in Benghazi was attacked on September 11.
On Friday tens of thousands of Libyans took to the streets to protest against the powers of armed militias.
Another Benghazi atrocity
DEBKAfile September 22, 2012, 5:45 PM (GMT+02:00)
The Ansar al-Sharia militia which murdered US Ambassador Chris Stevens and four US diplomats "executed" six Libyan security officers after its Benghazi compound was stormed Saturday by angry Libyans demanding an end to militia rule.
After the militiamen agreed to abandon the compound "to contribute to town's security," the six bodies were found shot in the head. US intelligence sources now point to the al Qaeda-linked Ansar al-Sharia as responsible for the terrorist attack of Sept. 11 on the Benghazi consulate.
UPDATE 4-Libyan Islamist militia swept out of Benghazi bases
Sat Sep 22, 2012 11:14am EDT
* Headquarters of Islamist Ansar al-Sharia group targeted
* Group was linked to last week's attack on U.S. consulate
* Crowd also attacked pro-govt militia and arsenal in error
* Eleven killed, more than 60 wounded
* Libyans had marched in Benghazi to support democracy
By Peter Graff and Suleiman Al-Khalidi
BENGHAZI, Libya, Sept 22 (Reuters) – An Islamist militia was driven out of the city of Benghazi early on Saturday in a surge of anger against the armed groups that control large parts of Libya more than a year after the overthrow of Muammar Gaddafi.
A spokesman for Ansar al-Sharia, which some U.S. and Libya officials blame for the attack on the U.S. consulate in Benghazi last week in which the U.S. ambassador and three other Americans were killed, said it had evacuated its bases "to preserve security in the city".
In a dramatic sign of Libya's fragility, after sweeping through Ansar's bases the crowd went on to attack a pro-government militia, believing them to be Islamists, triggering an armed response in which at least 11 people were killed and more than 60 wounded.
The invasion of Ansar al-Sharia's compounds, which met little resistance, appeared to be part of a sweep of militia bases by police, troops and activists following a large demonstration against militia units in Benghazi on Friday.
Demonstrators pulled down militia flags and set a vehicle on fire inside what was once the base of Gaddafi's security forces.
Hundreds of men waving swords and even a meat cleaver chanted "Libya, Libya", "No more al Qaeda!" and "The blood we shed for freedom shall not go in vain!"
"After what happened at the American consulate, the people of Benghazi had enough of the extremists," demonstrator Hassan Ahmed said. "They did not give allegiance to the army. So the people broke in and they fled.
"This place is like the Bastille. This is where Gaddafi controlled Libya from, and then Ansar al-Sharia took it over. This is a turning point for the people of Benghazi."
Adusalam al-Tarhouni, a government worker who arrived with the first wave of protesters, said several pickup trucks with Ansar fighters had initially confronted the protesters and opened fire. Two protesters were shot in the leg, he said.
"After that they got into their trucks and drove away," he said. Protesters had freed four prisoners found inside.
Libya's government had promised Washington it would find the perpetrators of what appeared to be a well planned attack on the U.S. consulate, which coincided with protests against an anti-Islam video and the anniversary of the 9/11 attacks.
Afghanistan bans Pakistani newspapers, cites propaganda
Afghanistan has banned all Pakistani newspapers over what security officials say is anti-government propaganda aimed at Kabul, the Ministry of Interior said on Saturday, in a move likely to worsen already tense cross-border ties.
The deputy interior minister in Afghanistan is ordering the Zone One border police commander to stop all the Pakistani newspapers coming from Pakistan through Torkham borders.
The statement says the Pakistani newspapers are an easy source for the Taliban to convey their message, which can change the minds of Afghans.
The main provinces where the papers are distributed are the Nangarhar, Kunar and Noristan provinces.
Pakistani newspapers are usually filled with statements that the Afghan government does not properly represent its people and that its NATO-led allies are "occupying" the country, rather than offering security support, Ihsanuddin Taheri, an interior ministry spokesman, told Reuters.
More Than a Dozen Dead in Pakistan's "Day of Love"
Protests by tens of thousands of Pakistanis infuriated by an anti-Islam film descended into deadly violence on Friday, with police firing tear gas and live ammunition in an attempt to subdue rioters who hurled rocks and set fire to buildings in some cities.
Reuters reported six people, including three police officers, were killed, but Pakistan's Dawn newspaper said the death toll was at least 13 while Geo, the country's leading television station, reported 19 deaths.
Friday had been declared a national holiday by Pakistan's government so people could rally against the video.
Violent anti-film protests killed 19 people in Pakistan
DEBKAfile September 21, 2012, 7:51 PM (GMT+02:00)
In the violent protests after Friday prayers, 19 people were killed in Pakistan – 12 in Karachi, the rest in Peshawar and other cities. Violent crowds filled the streets Friday despite the airing on local TV of an ad produced by the US embassy in Islamabad featuring President Obama and Secretary Clinton denouncing the anti-Muslim video. Ahead of expected outbreaks of protest, France shut down embassies and schools in 20 Muslim countries following the publication of satirical cartoons in a French weekly.
France and other European governments took steps to forestall protests by their own Muslim minorities. In Paris, some Muslim leaders urged their follows to heed a government ban on weekend demonstrations, after the government ordered a zero-tolerance crackdown on violators of the ban. In Tunisia, the authorities outlawed all demonstrations. US diplomatic missions in India, Indonesia and other Islamist capitals were closed for the day. Germany closed its embassy in Cairo.
Muslim protesters think locally, rage globally
By

Mohammed Hanif
(The New Republic) "When someone says something derogatory against our religion Islam or against our Prophet," said a mild mannered religious scholar on a Pakistani TV channel recently, "even an ant becomes a lion." There was a brief delay here after the latest deliberate provocation — last Friday, expectant foreign correspondents gathered outside the usual mosques to watch only a few dozen protestors turned out to burn American flags — but eventually the ants did their duty.

As I write these lines, violent protests have broken out across Pakistan on the occasion of a newly-declared national holiday, the Day of Love for the Holy Prophet. The government has banned YouTube and there is heavy security around the U.S. consulate. Scattered groups of excited young men are riding on bus roof tops waving flags, promising to show the world what their love for the prophet is made of.

Libyans protest militias in wake of deadly attack
More than dozen killed in Pakistan protests
Pakistan blocks cell phones as protests rage

Across the Muslim world moderates as well as those who wear their religion on their sleeves tell us, agitatedly, that insults against their religion are a very emotional issue. The odd misery memoir writer will tell you, in response, that the one billion people who attest to such beliefs should be frog marched to the nearest mental asylum. They are themselves being a bit emotional.

Because what both sides fail to appreciate is that, though the issue is undoubtedly emotional, it is not ultimately religious. Wherever the protests have become largish, or turned violent, the reasons essentially are local. (The Taliban didn't start attacking U.S. bases this week in Afghanistan after watching a You Tube clip.) The chaos unfolding around us is a case of protesters thinking locally, and acting globally.

Consider this: A local Shia organization held a big, noisy but peaceful rally against the ongoing Shia killings in Pakistan outside the Press Club in Karachi, one of the largest Muslim cities in the world. Not even journalists hanging out inside the press club came out to cover the rally. Two days later the same organization led a march on the US consulate in Karachi and their leaders were being interviewed live on every TV news channel. Two days later another Karachi group, which is a militantly secular coalition of lapsed gangsters and community activists demanding better sewerage and public parks had mounted buses and were rushing towards the American Consulate.

And the truth is there is no shortage of local reasons to organize a protest. The religious right is not the only malaise here, nor the young men on bus rooftops thrashing faceless effigies covered in US flags. The supposed liberals who will do anything to protect their privileges, who cover their greed behind God and good civic sense, are not blameless.

Pakistan's elite, both military and civilian, has created a society where it can enjoy first world perks at third world prices. Karachi's liberal elite send their children to the city's oldest private school, a school so distinguished that half the graduates end up in US Ivy League colleges. They consider it a basic civil right to send their children to a school that ensures their passage to an American institute that will guarantee a lifetime of prosperity. But this is a right that they don't believe extends to the half of Karachi's school age population that is left out of the schooling system entirely.

Well, who doesn't want the best for their own child? But after all the elite has done to secure the best and seemingly safest passages for its own children, why is it so unprepared when the others come barging in burning US flags? After you have kept them out of schools, after you have taken away their parks, after you have let them burn in infernos because you couldn't be bothered to enforce fire exits, you really think they shouldn't even feel an insult, they shouldn't even block a road or throw a few stones? People left alive on minimum subsistence, told day after day that God will compensate, that it is all Allah's will, can not be expected to allow their religion to be snatched away from them.

There is something slightly perverse, of course, about people who claim to love their faith, then go looking for insulting material about it. Their arguments are both banally predictable and outrageously feverish. ("They are killing Muslims in Iraq, in Afghanistan, in Palestine. Now they won't even let our beloved prophet alone. He has been gone for fourteen hundred years. What kind of bestial people would allow this? What kind of brutal people would allow, not just allow but will have laws that guarantee that this kind of thing can be carried out freely?").
French Cartoons, Anti-Islam Film are 'Agitprop Designed to Provoke' Hard-Liners
JEFFREY BROWN: And for more on all of this, I'm joined by Shibley Telhami, the Anwar Sadat professor of peace and development at the University of Maryland.

And Lawrence Pintak, dean of the Edward R. Murrow School of Journalism at Washington State University and a former Middle East correspondent for CBS News who's written widely on media in the Middle East.

Shibley Telhami, let's — a piece of this unrest clearly seems to involve very different understandings of the notion of free speech and responsibility. What do you see?

SHIBLEY TELHAMI, University Of Maryland: I — First, I don't think it's really about free speech. I will come back to this.

I know free speech is important. And there's no question that in Arab and Muslim countries, understanding the nature of free speech in the West is difficult, in part because clearly they haven't experienced the kind of democracies, including the countries that are now changing.

And one cannot expect them to fully understand the consequences or to have thought them out. We think about our democracy when women got rights here or when African-Americans got rights here. So it's evolving. And no question there is that problem.

But I think it's really not so much about free speech. I think no matter what we do or say, there are two things going on at the same time. One is, there is an anger with the U.S. that is separate from this that is being exploited. That anger is pervasive. It's not just in — in some Arab countries across the Muslim world. And it's tied to bigger issues.

There was a sense particularly over the past decade that Islam is under assault from the West, in large part because of the Iraq war, the Afghan war, Israel's war with Lebanon and Gaza, and a discourse of clash of civilizations. So there is that and there's an expression of that.

But there is also the divide within each one of these countries. Particularly, it started in the countries where revolutions took place in Libya, and Tunisia, and Egypt, and Yemen. There is a contestation going on for control. Governments are still weak.

And so because Islam is so — is still pervasive as a religion, and in fact Islamic societies tend to be among the most religious in the world, it is a very easy one by groups with political intent to rally the public behind them, particularly extremist people.

JEFFREY BROWN: Well, let me bring in Lawrence Pintak.

How do you — that is a lot on the table there. That's free speech, religion, power struggles that go back through time. What do you see when you look at events today and over the last week or so?

LAWRENCE PINTAK, Washington State University: There's all those things going on.

But at the bottom line, it is agitprop designed to provoke the hard line in the Middle East and beyond that successfully does that because it's an excuse for them.

In Egypt, we have Copts who are trying to undermine the Muslim Brotherhood government by provoking the hard-line Salafis. And across the broader Muslim world, you have hard-liners seizing on this for their own goals.

JEFFREY BROWN: And, Larry Pintak, just to stay with you, it is, clearly, the interconnectedness of the world makes this much easier to happen, somebody doing something amateur, amateurish, certainly in California, but it allows some forces to use it.

LAWRENCE PINTAK: Yes, this is a YouTube effect, if you will, where an extremist in California can light a spark that explodes in the Muslim world. And it's because we have instant media.

But it's also important to remember that, while this thing was on — we're talking about the film — was on YouTube for a while, it was only when it was picked up by mainstream Pan-Arab TV stations in the Middle East that it really had this effect.

So just as in the Arab spring, we had this digital one-two punch of social media and then mainstream media in the form of Arab satellite television. We have the same effect going on here.

JEFFREY BROWN: It is also, Shibley Telhami, that the – clearly, a lot of these people would never have even seen the video. So something is going back to what is stocking them and driving them.

SHIBLEY TELHAMI: Not only never would have. They haven't.

JEFFREY BROWN: They haven't.

SHIBLEY TELHAMI: The vast majority of people haven't.

JEFFREY BROWN: You said it more directly than I did.

(LAUGHTER)

JEFFREY BROWN: But that's what I meant.

SHIBLEY TELHAMI: And so all it takes is somebody to say that Islam is under assault or somebody is trying to do it, and I think because of the suspicion — I say it's not about the freedom of speech, in part because I think no matter what you do with the freedom of speech, A., you cannot prevent that in the modern Internet. It is going to happen.

And, two, even if the U.S. distances itself, as it should and has, people are going to see an American hand in it because of the suspicion and the mistrust.
UN rights chief welcomes efforts to restore calm in wake of anti-Islam film, cartoons
21 September 2012 – The UN human rights chief has welcomed the efforts of senior Muslim figures to restore calm amidst violence related to an anti-Islam film and cartoons, and highlighted how ignoring such "provocative" products can be the best way to deal with them
"Deliberate and obnoxious acts of this type should be deprived of the oxygen of publicity," said the UN High Commissioner for Human Rights, Navi Pillay, according to her spokesperson. "Given what happened last week, and the fact that people are being killed, Charlie Hebdo is doubly irresponsible to publish these cartoons."
This week, the French magazine Charlie Hebdo published cartoons seen as denigrating to Islam, and which have led, in response, to concerns over the possibility of a violent reaction to them, with the French Government reportedly banning any street protests against the publication.
The cartoons come in the wake of violence in Libya and elsewhere in the Middle East, starting last week, in response to an anti-Islamic video produced in the state of California by a US citizen. The film has drawn widespread condemnation around the world, including from Secretary-General Ban Ki-moon, as well as Ms. Pillay.
According to media reports, at least 30 people have been killed in the violence, and fresh protests broke out on Friday in countries across the Muslim world.
"Both the film and the cartoons are malicious and deliberately provocative," Ms. Pillay's spokesperson, Rupert Colville, told a media briefing in Geneva. "The film in particular provides a disgracefully distorted image of Muslims."
The spokesperson noted that High Commissioner Pillay said she fully understands why people wish to protest strongly against the film and the cartoons, and it is their right to do so, but peacefully.
The High Commissioner has also urged religious and political leaders to make a major effort to restore calm, and welcomes "the fact that a number of senior Muslim figures have been making similar statements about the need to rise above the provocations," Mr. Colville said.
He added, "As both the Secretary-General and the High Commissioner have stated, the fault line is not between Muslim and non-Muslim societies, but between a small number of extremists on different sides, with a vested interest in stirring hostility and conflict."
Geraldo Rivera: 'Childlike' Muslims need '100 years to evolve'
By David Edwards
Raw Story
Friday, September 21, 2012 11:38 EDT
Fox News host Geraldo Rivera on Friday declared that Muslims needed to "evolve" because they were "almost childlike" and would become enraged for almost any reason.
During a segment on Fox & Friends, Rivera explained that Muslim protesters in Libya and Egypt had reacted to an anti-Islamic film with violence because "there's a big hunk of the Muslim world that's a hundred years behind us in terms of political sophistication. These are folks easily enraged by something like this movie."
"They have a hundred years to evolve to catch up to anything like the sophistication of the west," the Fox News host later repeated. "We have to appreciate that in some ways, they are almost childlike, dare I say it?"
Watch this video from Fox News' Fox & Friends via Think Progress, broadcast Sept. 21, 2012.
State Dept. stands by security procedures in Libya despite ambassador's death
Published: 21 September, 2012, 22:00
Even after an assault a US diplomatic mission in Libya left four Americans dead, officials from the Obama administration insist that security on the scene was up to snuff, despite rampant warnings of a terrorist attack.
The attack in Benghazi, Libya on September 11 killed four US citizens, including Ambassador John Stevens, and conflicting reports are considering either the strike as either a response to an anti-Islam film produced in America or else a more broad terrorist attack involving al-Qaeda affiliates. Regardless of the reasoning, though, the assault this month has largely left authorities in the US scrambling for answers and explanations. Nonetheless, the State Department says that they did everything in their power to prevent an atrocity.
Speaking to the Wall Street Journal this week, a senior official with the US Department of State says that the administration's "principal concerns" in Libya involved monitoring any attempts to damage the consulate with an improvised explosive device (IED), exactly what happened on June 6 when an explosive detonated outside the Benghazi compound. That being said, the department pleads that they took the necessary steps to protect the mission and its staff, even after the raid that ravaged the building earlier this month after took Mr. Steven's life.
"Our security plan worked," a second State Department official explains to the Journal.
Tens of thousands protest anti-Islam film in Nigeria
By Agence France-Presse
Saturday, September 22, 2012 7:01 EDT
Tens of thousands of people on Saturday protested on the streets of Nigeria's second city of Kano against an anti-Islam film made in the US that has stirred outrage across the Muslim world.
An AFP reporter said the crowd of demonstrators stretched several kilometres through the city, the largest in Nigeria's mainly Muslim north, with protesters shouting "death to America, death to Israel and death to the enemies of Islam".
The rally was being organised by the Islamic Movement of Nigeria, a pro-Iranian group that adheres to the Shiite branch of Islam, which has operated in Africa's most populous country since the late 1970s.
"We are out today to express our rage and disapproval over this blasphemous film," said Muhammed Turi, a member of the Islamic Movement and one of the protest leaders.
"This protest is also aimed at calling on the US government to put a halt to further blasphemy against Islam," he added.
Demonstrators carried pictures of US President Barack Obama, as well as American and Israeli flags as they marched towards a palace owned the Emir of Kano, the top religious figure in the city of roughly 4.5 million people.
Others were waving Iranian flags, the AFP reporter witnessed.
The low-budget film "Innocence of Muslims," has incited a wave of bloody anti-American violence in cities across the Muslim world, with protests occurring in more than 20 countries.
Clinton: No sign that Stevens believed he was on an al Qaeda hit list
updated 12:39 PM EDT, Fri September 21, 2012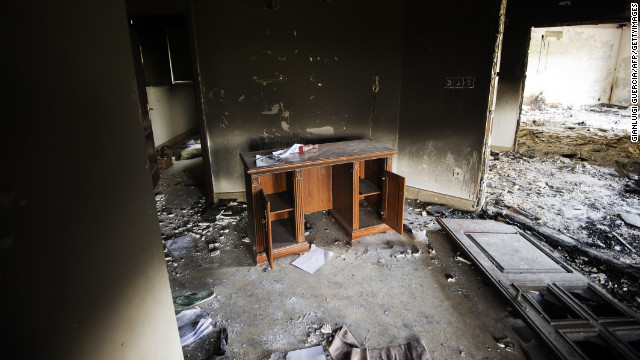 (CNN) — U.S. Secretary of State Hillary Clinton said Thursday she has "absolutely no information or reason to believe there is any basis" to suggest that U.S. Ambassador to Libya Chris Stevens believed he was on an al Qaeda hit list.
The remark came after a source familiar with Stevens' thinking told CNN that in the months leading up to his death, Stevens worried about constant security threats in Benghazi and mentioned that his name was on an al Qaeda hit list.
Stevens spoke about a rise in Islamic extremism and al Qaeda's growing presence in Libya, the source said.
The White House, for the first time Thursday, declared the attack that killed Stevens and three other people a terrorist attack.
"It is, I think, self-evident that what happened in Benghazi was a terrorist attack," said White House spokesman Jay Carney, speaking to reporters on Air Force One.
On Wednesday, Matthew Olsen, director of the U.S. National Counterterrorism Center, gave a similar statement.
"I would say yes, they were killed in the course of a terrorist attack on our embassy," Olsen said at a Senate Homeland Security Committee hearing.
Stevens and three other Americans were killed September 11 during a large protest at the U.S. Consulate in Benghazi. Demonstrators were angry about a film made in the United States that mocked the Muslim Prophet Mohammed.
President Barack Obama, during a candidates forum Thursday on Univision, said the anti-Islam video, "Innocence of Muslims," that stirred protests was "used as an excuse by some to carry out inexcusable violent acts directed at Westerners."
Sources tracking militant Islamist groups in the region said that a pro-al Qaeda group was the chief suspect and that the attack appeared to have been planned. The attackers used the protest as a diversion, the sources said.
At a memorial service Thursday in Libya, Mohamed al-Magariaf, president of Libya's General National Congress, expressed sorrow for the deaths of the four who were working "for the sake of Libya."
Libyan and U.S. officials attended the service in Tripoli for Stevens, computer expert Sean Smith, and former Navy SEALs Glen Doherty and Tyrone Woods.
Stevens "helped Libya in its darkest hours," al-Magariaf said.
"He worked tirelessly as a representative of the United States of America."
The U.S. national anthem played at the ceremony.
Al-Magariaf vowed the perpetrators will be brought to justice.
Libya has taken steps to arrest those responsible for the consulate attack, bringing in dozens for questioning over the weekend, Libyan officials have said.
Prime Minister Mustafa Abushagur told CNN on Thursday that eight people have been detained in the investigation.
Those in custody include "far extremists" including members of Ansar al-Sharia, a loosely connected radical Islamist group based in Benghazi, he said. Yet while some Ansar al-Sharia members may have been among the 30 to 50 people involved in the September 11 assault, the attackers didn't all come from one specific group, Abushagur added.
The prime minister described those behind the attack as a loose organization with no set members, no known affiliation to al Qaeda and no foreigners among their membership. A Libyan official earlier said those arrested included some from Mali and Algeria, as well as al Qaeda sympathizers.
Quote from first story, above:

Protesters chanted: "You terrorists, you cowards. Go back to Afghanistan."
A senior U.S. official, meanwhile, told CNN on Thursday that Ansar al-Shariah had not been positively identified as responsible for the attack, "which is more likely to turn out to be a bunch of various elements and basically (al Qaeda) militants."
Authorities are going after those who led the attack, though Abushagur said Libya is a vast country with many places to hide.
As to taking on extremist militias, generally, around Libya, the prime minister said his government's goal is to bring them into the mainstream, and that taking them on militarily would lead to unnecessary bloodshed.
Abushagur praised the Obama administration's handling of the situation. Still, while he welcomed general cooperation, the prime minister said that U.S. military action in Libya would spark chaos.
Al Qaeda affiliate, Islamist militia eyed in 'coordinated' consulate attack in Libya, sources say
Published September 21, 2012
The attack on the U.S. Consulate in Benghazi, Libya, last week appeared to be a joint operation orchestrated by an Al Qaeda affiliate in North Africa and the Islamist militia Ansar Al-Sharia, an intelligence source told Fox News, citing evidence collected so far in the investigation.
About 100 attackers carried out the "coordinated assault," intelligence sources said, further discrediting earlier Obama administration claims that the deadly attack was a "spontaneous" outburst in response to an anti-Islam film.
Fox News' sources say the attack came in two waves and involved rocket-propelled grenades, as well as mortar fire, and both the consulate and safe house were attacked seemingly with inside knowledge.
Ansar Al-Sharia is not directly affiliated with Al Qaeda, but has sympathetic goals. Ansar has tried and failed to establish an Islamic state in eastern Libya. The militia is a name adopted by a handful of groups, including Al Qaeda in the Arabian Peninsula.
A senior Arab government official told Fox News in December 2011 that it was an effort to "rebrand" because the Al Qaeda name had so much baggage.
Libyan officials are now "absolutely convinced" the attack was preplanned, sources say, adding to recent indications that Al Qaeda was involved, specifically a former Guantanamo detainee named Sufyan Ben Qumu.
Justice Department releases names of 55 Guantanamo detainees
By Arturo Garcia
Raw Story (http://s.tt/1o3tT)
Friday, September 21, 2012 23:04 EDT
In what human rights groups called a surprise decision, the U.S. Justice Department released the names of 55 Guantanamo Bay prison detainees Friday.
The American Civil Liberties Union (ACLU) posted the list of the 55 detainees on its website (PDF). The release of their names does not absolve them of any wrongdoing.
"We did not expect this," an attorney for the Center for Constitutional Rights told the Associated Press. "This is an important development."
Though the prisoners have been approved for transfer to other countries, there was no indication of when that might occur.
In a statement, the ACLU noted that the list did not include Adnan Latif, who died in his cell earlier this month. Latif, one of the first people imprisoned at Guantanamo, had his release blocked by a Circuit Court of Appeals judge last year.
The Obama administration has argued that keeping the names of Guantanamo's 167 prisoners a secret was necessary, while their transfers were negotiated. Friday's decision leaves 112 of them yet to be identified.
"Today's release is a partial victory for transparency, and it should be a spur to action," said ACLU senior staff attorney Zachary Katznelson in the group's statement. "These men have now spent three years in prison since our military and intelligence agencies all agreed they should be released."
[Image via Agence France-Presse]
Obama Official Says No Evidence Gitmo Detainee Behind Benghazi Attack
| Thu Sep. 20, 2012 2:02 PM PDT
The Obama administration is pushing back on a Fox News report that the attack on the US consulate in Benghazi, Libya that killed four Americans, including Ambassador to J. Christopher Stevens. was lead by former Gitmo detainee.
Fox News reported Wednesday that, "U.S. intelligence sources say Sufyan Ben Qumu may be behind the attacks." Qumu was transferred into Libyan custody in 2007. His detention file describes him as a former member of the Libyan Islamic Fighting Group and a "probable member of al Qaeda."
But a US national security official tells Mother Jones that "that report is wrong, there's no intelligence suggesting that he was leading the attack on the consulate that evening." The official insisted there was no evidence that Qumu "directed, coordinated, or planned" the attack.
The administration has come under fire, particularly from Republicans, for saying it does not yet have evidence the attack on the US consulate, which occurred on the eleventh anniversary of the 9/11 attacks, was preplanned. Testifying before the Senate Homeland Security and Government Affairs Committee yesterday, Matthew G. Olsen, the head of the National Counterterrorism Center, said that "a number of different elements are thought to be involved in this attack, including individuals involved in militant groups that are prominent in the Benghazi area," but that "there was no specific intelligence regarding an imminent attack prior to September 11th on our post in Benghazi."
Whether or not there was intelligence warning of an imminent attack, Republicans have balked at the administration's statements saying the attack may not have been planned in advance, in part because Libyan officials have said local security forces may have been involved. During the hearing, Senator Susan Collins (R-Maine) expressed skepticism at the idea the attack was not premeditated. "I just don't think people come to protests with [rocket-propelled grenades] and other heavy weapons," Collins said.
Former Bush-era Defense Secretary Donald Rumsfeld tweeted the Fox News article Thursday, calling it "A sad reminder of why Guantanamo was – and remains – necessary to keep terrorists from killing Americans."
The extent to which intelligence or security failures lead to the ambush at the embassy is still unclear, but Foreign Policy's Josh Rogin reports that the State Department will convene a bipartisan panel to investigate both the Libya attack and attacks on US embassies in Egypt and Yemen.
"The Innocence of Muslims": Blasphemy as a Political Tactic
Thierry Meyssan
Infowars.com
The circulation on the Internet of the trailer for a film, The Innocence of Muslims, sparked demonstrations across the world and resulted in the killing in Benghazi of the U.S. Ambassador to Libya and members of his entourage.
*        *        *
At first glance, these events can be located in the long line leading from Salman Rushdie's Satanic Verses to the burnings of the Koran by Pastor Terry Jones. Nevertheless, this new attack differs from other incidents in that the film was not directed at a Western audience but instead was uniquely conceived as an instrument of provocation directed at Muslims.
In political terms, the affair can be analyzed from two angles: from the tactical perspective as an anti-U.S. manipulation; or from a strategic one, as an anti-Muslim psychological attack.
The film was produced by a Zionist group composed of Jews of double Israeli-American nationality and by an Egyptian Copt. It was completed several months ago but was released at a calculated moment to provoke riots targeting the United States.
Israeli agents were deployed in several large cities with a mission to channel the rage of the crowd against American or Coptic targets (though not Israeli ones). Not surprisingly, their maximum effect was attained in Benghazi, the capital of Libya's Cyrenaica region.
The population of Benghazi is known to harbor particularly reactionary and racist groups. It is useful to recall that at the time the cartoons of Mohammed appeared in September, 2005, Salafists attacked the Danish Consulate. In keeping with the Vienna Convention on diplomacy, the Libyan government of Muammar al-Gaddafi deployed troops to protect the diplomatic service then under attack. The repression of the riot resulted in numerous deaths. Subsequently, the West, seeking to overthrow the Libyan regime, financed Salafist publications which accused Gaddafi of protecting the Danish Consulate because he had allegedly been behind the cartoon operation.
On February 15, 2011, Salafists organized in Benghazi a demonstration commemorating the massacre during which shooting erupted, an incident that marked the beginning of the Benghazi insurrection that opened the way to the NATO intervention. The Libyan police arrested three members of the Italian Special Forces who confessed to having fired from the rooftops on both demonstrators and the police to sew chaos and confusion. Held prisoner throughout the war that followed, they were released when NATO seized the capital and smuggled them out of the country to Malta in a small fishing boat on which I was also a passenger.
This time, the manipulation of the Benghazi crowd by Israeli agents had as its goal the assassination of the U.S. Ambassador, an act of war not seen since the Israeli bombardment of the USS Liberty by the Israeli Air Force and Navy in 1967. This constitutes the first assassination of an ambassador in the line of duty since 1979. The act is all the more grievous considering that in a country where the current central government is a purely legal fiction, the U.S. Ambassador was not merely a diplomat but was functioning as Governor, as the de facto head of state.
It should be emphasized that in the past few weeks, the highest-ranking U.S. military officers have entered into open conflict with the Israeli government. They have issued declarations signifying their intention to halt the cycle of wars begun after September 11 (Afghanistan, Iraq, Libya and Syria) and which, in light of the informal agreements of 2001, will expand further (Sudan, Somalia and Iran). The first warning shot occurred in Afghanistan, in August 2012, when two missiles were fired at the parked plane of General Martin Dempsey, head of the U.S. Joint Chiefs of Staff. This second warning turned out to be even more brutal.
If, on the other hand, we examine this affair from the viewpoint of social psychology, the release of the film and its aftermath appear to be a frontal attack on the beliefs of Muslims. In this regard, it is similar in nature to the Pussy Riot episode trampling on the freedom of religious practice inside the Orthodox Cathedral of Christ the Saviour in Moscow and the mulitple performances of conceptual pornography the group engaged in afterwards. These are operations geared to violate societies that resist the project of global domination.
In democratic and multicultural societies, the sacred is seen as belonging to and being expressed within the private sphere. But a new collective space of the sacred has been in the process of elaboration. Western European states have passed "historical memory" laws which have transformed a historical event—the Nazi destruction of European Jews—into a religious occurrence: the "Shoa" in Jewish terminology, or the "Holocaust" as expressed in Christian evangelical parlance. Nazi crimes are thereby elevated to the level of a unique event at the expense of the victims of other massacres, including other victims of the Nazis. Questioning the dogma, i.e. this religious interpretation of historical facts, subjects one to criminal penalties, just as blasphemy was punished in the past. Similarly, in 2001, the U.S., the European Union member states and a number of their allies imposed by decree that entire national populations must observe a minute of silence in memory of the victims of the September 11 attacks. This ruling was underpinned by an ideological interpretation of the causes of the massacre. In both cases, having been killed because one was Jewish or because one was American confers a particular status on these victims before whom the rest of humanity must genuflect.
During the Olympic Games in London, both the Israeli and the American delegations attempted to enlarge their sacred space still further by imposing a minute of silence during the opening ceremony of the most-watched televised event in the world, this time on behalf of the hostages seized during the Munich Games of 1972. In the end, the proposal was rejected, with the Olympic Committee holding instead a separate ceremony. This is just a further indication of the effort to create a collective liturgy legitimating the global empire.
The Innocence of Muslims serves both as a device to bring Washington back into line at a moment when it may be stepping back from the Zionist agenda and as a means of pursuing it further by attacking the faith of still others who resist it.
Translated from French at Voltairenet.org   by Michele Stoddard
Judge Won't Force YouTube to Remove Anti-Muslim Video
Posted: September 20, 2012
(CN) – A Los Angeles County judge on Thursday refused to order YouTube to take down "The Innocence of Muslims" video, despite an actress's claim that she was tricked into appearing in the inflammatory film.
Superior Court Judge Luis Lanvin ruled that Cindy Lee Garcia failed to show that she would likely prevail on the merits of her request, the Los Angeles Times reported.
YouTube owner Google had opposed Garcia's emergency request, but Garcia's lawyer, M. Cris Armenta, said Garcia would keep fighting to have it removed, according to the Times.
With friends like Morris Sadek, Egypt's Copts don't need enemies
The man who translated and promoted "Innocence of Muslims" is a one-man anti-Islam P.R. firm.
Pastor Terry Jones — the man who gained infamy for threatening to burn the Koran — promised to promote Innocence of Muslims, the film that's setting off sparks and lighting brush fires across the Middle East. But Morris Sadek is the man who, Daniel Burke at Religion News Service reports, "translated it into Arabic, sent it to Egyptian journalists, promoted it on his website and posted it on social media."
Sadek is "an obscure Egyptian-born Coptic Christian who lives near Washington and proudly touts his ties to Jones." In other words, Sadek was the catalyst to a conflagration, Jones the catalyst for the catalyst. Burke again (emphasis added):
Morris Sadek describes himself as a human rights attorney and president of a small group called the National American Coptic Assembly, based in Chantilly, Va. … But fellow Copts depict Sadek as a fringe figure and publicity hound whose Islamophobic invectives disrupt Copts' quest for equal rights in Egypt.
… Sadek "has done a lot of harmful things for Copts in Egypt," said Cynthia Farahat, Coptic Solidarity's director of advocacy. "Every single thing he says is used by Islamists to justify terrorism against Copts."
And that's the last thing Copts need. At WND, Aaron Klein writes about the persecution to which they were subjected even before this latest episode.
While Copts were targeted by Islamists during Mubarak's regime, such persecution has increased exponentially since Mubarak's ouster.
Just weeks after Mubarak was booted, Muslim villagers in March 2011 reportedly set fire to a Coptic church while attacking Christians on the street.
Since last year, two other churches were set on fire in the Imbaba neighborhood of Cairo and in Edfu in the south of the country. Coptic Christian families were also reportedly evicted from their homes in Alexandria.
Some reports say more than 200,000 Copts already have fled their homes.
When Copts attempted to protest last October, security forces reportedly fired at the protesters, killing 24 and wounding more than 300 people.
Maggie Michael of the Associated Press reports on Copt persecution since the film.
"We are afraid the anger will engulf us," said Monier Hanna, 58, a Coptic government employee who says he saw two
unveiled Christian women being harassed over the movie by Muslim men in his middle-class district of Helwan on Thursday.
… Mira Girgis, a 23-year-old Copt and recent college graduate, said she feels insecure.
"I can't go to church alone; my brother must be with me. I can't go out at night. When I return from work, a male — either my father or brother — must be waiting for me at the subway station," she said. "Being a Christian … is hard in Egypt in these conditions."
A Christian journalist, Caroline Kamel, wrote in the Shorouk daily Friday that she and her family came under attack at a bus terminal in Cairo and another city over the film.
"Am I supposed to … apologize for stupidities of others just for the mere fact that we share the same religion?" she said.
By way of distancing themselves from the film, Copts
… gathered Friday in front of a Cairo cathedral holding signs denouncing a film that mocked the Prophet Muhammad amid fears that Muslims will take out their anger on Egypt's minority community.
The Coptic Christian Church has issued a statement denouncing the film and rejecting "defamation" of the Muslim faith, and church officials have pledged that Christians will join their "brotherly Muslims" in sit-ins against the movie.
"This is part of a wicked campaign against religions, aimed at causing discord among people, especially Egyptians," read the statement, issued Wednesday by the Sacred Congregation of the Coptic Church.
Morris Sadek is not only no friend to Middle-Eastern Christians, but, by providing them with a ready-made pretext to incite the public, he's shown that he's a friend to Islamic extremists.
Pat Robertson Tells Husband He Should Become A Muslim And Beat His Wife
Donna Anderson
Infowars.com
September 17, 2012
Just weeks after telling the world that GOP Senate candidate Todd Akin had shot himself in the foot with his remarks about "legitimate" rape, Pat Robertson told a "700 Club" listener that he could become a Muslim and beat his wife in order to gain her respect. Has the entire Republican party lost its mind? Or do they really have such a low opinion of women?
During a September 10 broadcast of Robertson's "700 Club" a caller asked how he could get his wife to respect him as the head of the house.
Robertson, a Southern Baptist, replied, "Well, you could become a Muslim and you could beat her. You can't divorce her according the Scripture so I say move to Saudi Arabia." After calling the woman a "rebellious child" that doesn't want to "submit to any authority" he then added, "I don't think we condone wife-beating these days but something has got to be done to make her."
Naturally, Robertson's statements have inflamed the Muslim community and Chris Roslan, a spokesman for the CBN, issued the following apology: "We regret these comments and subsequently edited them out of the later broadcast.
But this isn't the first time Robertson has made outrageous remarks that suggest racism and a lack of respect for women.
On August 17, Robertson warned a female listener about "adopting children who have been sexually abused or deprived of food for risk that they may turn out to be weird.'"
An article at Christian Post says the conversation stemmed from a letter from a woman who complained of an unsuccessful dating life due to her three adopted daughters, who all came from different countries.
"A man doesn't want to take on the United Nations, and a woman has all these various children, blended family, what is it – you don't know what problems there are. I'm serious. I've got a dear friend, an adopted son, a little kid from an orphanage down in Columbia. Child had brain damage, grew up weird. And you just never know what's been done to a child before you get that child. What kind of sexual abuse has been, what kind of cruelty, what kind of food deprivation, etc. etc." Robertson said.
In the past, Robertson has described feminism as a "socialist, anti-family political movement that encourages women to leave their husbands, kill their children, practice witchcraft, destroy capitalism and become lesbians."
Only a year ago Robertson made news with his advice to a man whose wife was suffering from Alzheimer's Disease. The caller had begun to date another woman and wanted to know what to do. Roberson encouraged the husband to divorce his wife because she was, for all intents and puposes, already dead.
In the wake of Akin's scandalous comments regarding "legitimate" rape and the female body being able to prevent pregnancy whenever it wanted to, Robertson tried to get the issue out of public focus, offering the following advice to Akin and the GOP:
"He screwed up. He made a dumb remark. So, don't we all? It is time to say, okay, Todd, you've apologized. You misspoke. And let's get on with life. Let's run the campaign. The idea to form a circular firing squad and go after each other; Not smart."
Hitting the campaign trail alongside Mitt Romney, Robertson has been openly criticizing the Democratic party, calling them "the party of gays, godlessness and whatever."
The remarks made by people like Pat Robertson and Todd Akin, taken individually, may not seem that offensive. But given the facts that they're all coming from the GOP side of the fence and we have no idea how many more similar comments are being made behind closed doors, one has to wonder: Does the GOP really care about women, or are they just after our votes?
Donna Anderson writes for Examiner.com
Optical Illusion of the Globalists: Al-Qaeda Attacking US Embassies Across the World
Susanne Posel, Contributor
Activist Post

On September 15th, Obama stated in his weekly address that the US "must also send a clear and resolute message to the world: those who attack our people will find no escape from justice."
Obama asserts that:
We are in contact with governments around the globe, to strengthen our cooperation, and underscore that every nation has a responsibility to help us protect our people. We have moved forward with an effort to see that justice is done for those we lost, and we will not rest until that work is done.
US Embassies across the globe are coming under attack with coordinated efforts by the CIA-controlled al-Qaeda. In Sydney, Australia, 8 plants are being charged with inciting and participating in violent clashes with police and protesters at a rally sparked by the US-sponsored anti-Islamic film that is being blamed for this sudden uprising in the Islamic world.
The Tunisian government has come out to publicly condemn the attack in Libya. In their region, an American school and embassy compound was secured by Tunisian police against thousands of demonstrators who replaced an American flag with the flag of Islam, also looting and burning buildings.
The use of fake revolutionaries is also extending to Afghanistan at the US-British military complex where Prince Harry is stationed. Two US Marines have been confirmed killed while NATO forces are fighting against Taliban forces. This attack is being fueled by the anti-Islamic film, as demonstrators have assaulted the compound.
Sounding the alarm and calling for continued violence is the US-funded al-Qaeda in Yemen with a statement posted on Islamic militant websites implying that al-Qaeda is moving toward pushing protests within the Muslim nations incited by a film produced by the Zionist patsy, Sam Bacile.
The statement calls for protests to "expel the embassies of America from the lands of the Muslims" and to continue in Muslim nations "to set the fires blazing at these embassies."
The statement continues by urging "our Muslim brothers in the West to fulfill their duties in supporting God's prophet … because they are the most capable of reach them and vex them."
A day before the orchestrated attack on the US Embassy in Libya, Senator Dianne Feinstein was warning about the violence witnessed in Arabic nations since the US Embassy bombing in Libya that will spark outrage against Americans and the United States. Feinstein said that according to the FBI and DHS these outbursts "could worsen in the coming days."
In fact, the US government received a warning about the pending attack on the US Embassy in Libya days before it took place and did not act to prevent it. The military security surrounding the Embassy compound were stripped of their live ammunition prior to the attack.
The RAND Corporation — globalist think-tank and originator of many false flags and propaganda, surmises that between 2009 and 9/11, "the U.S. government reported forty-six incidents of 'domestic radicalization and recruitment to jihadist terrorism.' RAND went on to claim that Americans are playing a high level operational role in al-Qaeda and aligned groups.
Globalists point to al-Qaeda as the origin of radicalization, as evidenced with Anwar al-Awlaki who was purported to have opportunities to spread violent Islamic ideology in the United States. The use of social media sites and evangelical preachers could cause a boon in terrorist groups as explained by counterterrorism experts.
In a US Senate Committee on Homeland Security and Governmental Affairs report, the radicalization of Islam is spreading throughout American prisons. There is also a growing possible movement within the US military wherein active duty soldiers are recruited to commit crimes.
Mainstream media is reporting that the FBI informant Nakoula Basseley Nakoula, a.k.a. Sam Bacile, has been taken for questioning. After Nakoula was imprisoned in 2009 for banking fraud, he was employed as an informant for the FBI just before he was used as a patsy in the making of the film Innocence of Muslims that the US government is claiming they had no hand in producing. In order to cover their tracks, and facilitate the psy-op that convinces the American public that Islam and al-Qaeda are legitimate terrorists, the FBI is holding Nakoula for questioning.
At first, the Zionist-controlled Israeli government tried to assert that Nakoula was not an Israeli citizen; and, according to their intelligence, there was no record of Nakoula being in California.
Now the story has changed and Nakoula is a real person who can be used as a patsy to be condemned by the US government to justify their "official" version of what is happening.
As they create a fake revolution in the Islamic world with the aid of their fake terrorist group al-Qaeda, Nakoula is playing his part in the theater of lies.
The goal of the Zionists in the Middle East is to use fake Jihadists that are supported by NATO and the US against US embassies and military installations to create the belief that radicalization of Islamic ideology has erupted and must be controlled.
The UN's International Covenant on Civil and Political Rights (ICCPR), articles 18 and 27, state that minority religions and rights must be respected. Based on this fact, an Iranian senior official is claiming that a lawsuit could be filed against Obama in response to the anti-Islam film Innocence of Muslims and the US government's involvement in the production of the film.
The resurrection of al-Qaeda from the 9/11 attacks within the US is not arbitrary. The misrepresentation of this fake revolution is designed to convince American citizens that there is a movement toward extremism within the United States.
The use of the anti-Islamic film combined with the resurgence of al-Qaeda has become reality only with the sacrifice of American citizens such as US Ambassador J. Christopher Stevens and others with the goal of discrediting Islam as complete fanaticism and not a legitimate religion.
This entire scenario is obviously controlled by the Zionist control grid with the use of their puppets in the US government. CIA-sponsored al-Qaeda creates a protest after a film funded by Zionists and produced by the US government is disseminated throughout the Muslim world. On the 11th anniversary of the 9/11 attacks, we are faced with the outbreak of al-Qaeda once more; however, this time it is the entire Muslim world in every country on every continent we are supposed to be worried about. This seems to be the beginning of the absolute lockdown of the planet under the schemes of the Zionists with the aid of the US government.
Susanne Posel is the Chief Editor of Occupy Corporatism. Our alternative news site is dedicated to reporting the news as it actually happens; not as it is spun by the corporately funded mainstream media. You can find us on our Facebook page.
NY Times Spins New Video of Ambassador Stevens
Video shows Libyans celebrating Stevens' death, NY Times claims men are rescuing him
Paul Joseph Watson
Infowars.com
Monday, September 17, 2012
A new video which shows Libyans apparently celebrating the death of U.S. Ambassador Chris Stevens as his body is recovered from a U.S. Consulate in Benghazi following last week's attack has been spun by the New York Times to portray the men as rescuers who are trying to save the Ambassador's life, when in fact they are reveling in his death.
The clip shows a crowd of men attempting to remove Stevens' body from a window of the American mission after it was attacked with rocket propelled grenades by Islamic militants last week.
"The witnesses said residents drawn to the scene had forced open the window and found Mr. Stevens behind a locked iron gate, pulled him out and taken him to the hospital. In the video, none say anything that shows ill will," reports the Times, claiming that the men are chanting "Alive, Alive! God is great."
However, according to an alternative translation provided to us by a native Arabic speaker, there is no evidence whatsoever that the men are pleased Stevens is still alive or are trying to rescue him.
Indeed, the video appears to show the men celebrating the fact that he is dead. Stevens is hauled out of the window and dumped on the floor as the men stick cameras in his face, fist pump the air and chant, "Allauha Akbar" (God is great), which is routinely shouted by Islamic radicals following a successful attack.
There is no indication whatsoever that the men are attempting to save Stevens' life or get him to a hospital.
Right at the start of the clip, the men are heard shouting "sawer sawer," meaning "film, film," hardly the actions of people concerned with saving a dying man.
"At no point does someone say 'he's alive' after the body is pulled out," our Arabic speaker tells us, adding that the men seem very excited to see Stevens' body, overwhelmingly suggesting they are reveling in his death, not trying to save his life.
The video also contradicts reports that Stevens managed to escape the consulate but was killed either en route or inside a nearby safe house.
The New York Times' translation of the video, which has basically allowed them to flip the truth behind the footage on its head, appears to have originated from a Twitter user who supported both the US-backed assault in Libya and the attempt to topple President Assad in Syria by supporting the same Islamic militants.
The NY Times' brazen effort to spin the footage is another apparent attempt to disguise the fact that the same radical Muslims the Obama administration financed and armed in Libya are now killing U.S. Ambassadors – a foreign policy disaster that many commentators are speculating could cost Obama the election.
Libyans See al Qaeda Hand in Embassy Attack
Margaret Coker and Siobhan Gorman and Adam Entous
Wall Street Journal
The head of Libya's new national congress has blamed al Qaeda-linked militants for planning Tuesday's deadly attack on the U.S. Consulate in the eastern Libyan city of Benghazi, raising further questions about the motive behind the mayhem that killed four Americans.
U.S. officials told The Wall Street Journal on Friday that they are investigating indications that a local group of Libyan militants, Ansar al Sharia, held a series of conversations Tuesday with al Qaeda extremists about the assault that day on the consulate, in the first sign of possible coordination in the attack between local fighters and the global terrorist movement.
The statement from Mohamed Al-Magarief, broadcast Friday during an interview the Arabic broadcaster al-Jazeera, is the first time that a Libyan official has implicated the global terrorist organization in the chaotic events that raised tensions throughout the Middle East.
 My Take: It's time for Islamophobic evangelicals to choose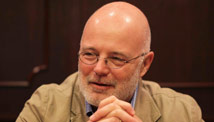 Editor's Note: Brian D. McLaren  is author of "Why Did Jesus, Moses, the Buddha, and Mohammed Cross the Road? Christian Identity in a Multi-Faith World" (Jericho Books/Hachette Book Group). 
By Brian McLaren, Special to CNN
I was raised as an evangelical Christian in America, and any discussion of Christian-Jewish-Muslim relations around the world must include the phenomenon of American Islamophobia, for which large sectors of evangelical Christianity in America serve as a greenhouse.
At a time when U.S. embassies are being attacked and when people are getting killed over an offensive, adolescent and puerile film targeting Islam – beyond pathetic in its tawdriness – we must begin to own up to the reality of evangelical Islamaphobia.
Many of my own relatives receive and forward pious-sounding and alarm-bell-ringing e-mails that trumpet (IN LOTS OF CAPITAL LETTERS WITH EXCLAMATION POINTS!) the evils of Islam, that call their fellow evangelicals and charismatics to prayer and "spiritual warfare" against those alleged evils, and that often – truth be told – contain lots of downright lies.
For example, one recent e-mail claimed "Egyptian Christians in Grave Danger as Muslim Brotherhood Crucifies Opponents."  Of course, that claim has been thoroughly debunked, but the sender's website still (as of Friday) claims that the Muslim Brotherhood has "crucified those opposing" Egyptian President Mohamed Morsy "naked on trees in front of the presidential palace while abusing others."
Many sincere and good-hearted evangelicals have never yet had a real Muslim friend, and now they probably never will because their minds have been so prejudiced by Islamophobic broadcasts on so-called Christian television and radio.
Janet Parshall, for example, a popular talk show host on the Moody Radio Network, frequently hosts Walid Shoebat, a Muslim-evangelical convert whose anti-Muslim claims, along with claims about his own biography, are frequently questioned.  John Hagee, a popular televangelist, also hosts Shoebat as an expert on Islam, as does the 700 Club.
Many Christian bookstores that (used to) sell my books, still sell books such as Paul Sperry's "Infiltration: How Muslim Spies and Subversives Have Penetrated Washington" (Thomas Nelson, 2008). In so doing, they fuel conspiracy theories such as the ones U.S. Rep. Michele Bachmann, R-Minnesota, promoted earlier this year.
In recent days, we've seen how irresponsible Muslim media outlets used the tawdry 13-minute video created by a tiny handful of fringe Christian extremists to create a disgusting caricature of all Christians – and all Americans – in Muslim minds. But too few Americans realize how frequently American Christian media personalities in the U.S. similarly prejudice their hearers' minds with mirror-image stereotypes of Muslims.
Meanwhile, many who are pastors and leaders in evangelicalism hide their heads in the current issue of Christianity Today or World Magazine, acting as if the kinds of people who host Islamophobic sentiments swim in a tiny sidestream, not in the mainstream, of our common heritage. I wish that were true.
The events of this past week, if we let them, could mark a turning point – a hitting bottom, if you will – in the complicity of evangelicalism in Islamophobia. If enough evangelicals watch or try to watch the film trailer that has sparked such outrage in the Middle East, they may move beyond the tipping point.
I tried to watch it, but I couldn't make it halfway to the 13-minute mark. Everything about it was tawdry, pathetic, even pornographic. All but the most fundamentalist believers from my evangelical Christian tribe who watch that video will be appalled and ashamed to be associated with it.
It is hate speech. It is no different from the anti-Semitic garbage that has been all too common in Western Christian history. It is sub-Christian – beneath the dignity of anyone with a functioning moral compass.
Islamophobic evangelical Christians – and the neo-conservative Catholics and even some Jewish folks who are their unlikely political bedfellows of late – must choose.
Will they press on in their current path, letting Islamophobia spread even further amongst them? Or will they stop, rethink and seek to a more charitable approach to our Muslim neighbors? Will they realize that evangelical religious identity is under assault, not by Shariah law, not by the liberal media, not by secular humanism from the outside, but by forces within the evangelical community that infect that religious identity with hostility?
If I could get one message through to my evangelical friends, it would be this: The greatest threat to evangelicalism is evangelicals who tolerate hate and who promote hate camouflaged as piety.
No one can serve two masters. You can't serve God and greed, nor can you serve God and fear, nor God and hate.
The broad highway of us-them thinking and the offense-outrage-revenge reaction cycle leads to self-destruction. There is a better way, the way of Christ who, when reviled, did not revile in return, who when insulted, did not insult in return, and who taught his followers to love even those who define themselves as enemies.
Yes, "they" – the tiny minority of Muslims who turn piety into violence – have big problems of their own. But the way of Christ requires all who claim to be Christians to examine our own eyes for planks before trying to perform first aid on the eyes of others. We must admit that we have our own tiny minority whose message and methods we have not firmly, unitedly and publicly repudiated and rejected.
To choose the way of Christ is not appeasement. It is not being a "sympathizer."
The way of Christ is a gentle strength that transcends the vicious cycles of offense-outrage-revenge.
The opinions expressed in this commentary are solely those of Brian D. McLaren.
Neocons Slither Back
Published: September 15, 2012
PAUL RYAN has not sautéed in foreign policy in his years on Capitol Hill. The 42-year-old congressman is no Middle East savant; till now, his idea of a border dispute has more likely involved Wisconsin and Illinois.
Yet Ryan got up at the Values Voter Summit here on Friday and skewered the Obama administration as it struggled to manage the Middle East mess left by clumsily mixed American signals toward the Arab Spring and the disastrous legacy of war-obsessed Republicans.
Ryan bemoaned "the slaughter of brave dissidents in Syria. Mobs storming American embassies and consulates. Iran four years closer to gaining a nuclear weapon. Israel, our best ally in the region, treated with indifference bordering on contempt by the Obama administration." American foreign policy, he said, "needs moral clarity and firmness of purpose."
Ryan was moving his mouth, but the voice was the neocon puppet master Dan Senor. The hawkish Romney adviser has been secunded to manage the running mate and graft a Manichaean worldview onto the foreign affairs neophyte.
A moral, muscular foreign policy; a disdain for weakness and diplomacy; a duty to invade and bomb Israel's neighbors; a divine right to pre-emption — it's all ominously familiar.
You can draw a direct line from the hyperpower manifesto of the Project for the New American Century, which the neocons, abetted by Dick Cheney and Donald Rumsfeld, used to prod an insecure and uninformed president into invading Iraq — a wildly misguided attempt to intimidate Arabs through the shock of overwhelming force. How's that going for us?
After 9/11, the neocons captured one Republican president who was naïve about the world. Now, amid contagious Arab rage sparked on the 11th anniversary of 9/11, they have captured another would-be Republican president and vice president, both jejeune about the world.
Senor is emblematic of how much trouble America blundered into in the Middle East — trillions wasted, so many lives and limbs lost — because of how little we fathom the culture and sectarian politics. We're still stumbling in the dark. We not only don't know who our allies and enemies are, we don't know who our allies' and enemies' allies and enemies are.
Anti-U.S. outrage over video began with Christian activist's phone call to a reporter
CAIRO — A crude video about the Prophet Muhammad that triggered an unprecedented outbreak of anti-American protest last week moved from being a YouTube obscurity in the United States to a touchstone for anger across the world through a phone call less than two weeks ago from a controversial U.S.-based anti-Islam activist to a reporter for an Egyptian newspaper.
Morris Sadek, a Coptic Christian who lives in suburban Washington, D.C., whose anti-Islam campaigning led to the revocation of his Egyptian citizenship earlier this year, had an exclusive story for Gamel Girgis, who covers Christian emigrants for al Youm al Sabaa, the Seventh Day, a daily newspaper here. Sadek had a movie clip he wanted Girgis to see; he e-mailed him a link.
"He told me he produced a movie last year and wanted to screen it on Sept. 11th to reveal what was behind the terrorists' actions that day, Islam," Girgis said, recalling the first call, which came on Sept. 4. Sadek, a longtime source, "considers me the boldest journalist, the only one that would publish such stories."
Girgis said he watched the movie and found it insulting. He didn't want to write about it. But Sadek called Girgis back and urged him to, telling him he could not deny that the movie existed.
Two days later, Sept. 6, Girgis published a three-paragraph article, calling the movie "shocking" and warning it could fuel sectarian tensions between Egyptian Christians and Muslims. Girgis concluded that the video "is just a passing crisis that doesn't affect the bond between Muslims and Copts."
In hindsight, that sentiment seems wildly optimistic. Five days later, thousands of Egyptians stormed the U.S. Embassy in Cairo and burned the American flag while as many as 125 armed men overwhelmed the U.S. consulate in Benghazi, Libya, killing the U.S. ambassador and three other Americans. Three days after that, protests in 23 countries included the sacking of the German embassy in Sudan and the burning of the American School in Tunisia.
Whether the Benghazi attack was linked to anger over the video remains uncertain – witnesses have said there was no protest preceding the attack – but the trauma of those deaths will likely scar U.S. perceptions for years, and while Saturday seemed calm across the region, the U.S. State Department made clear it fears the violence has not ended. In a statement, spokeswoman Victoria Nuland said the Obama administration remained concerned about developments in Sudan.
"We have requested additional security precautions as a result of yesterday's damage to our embassy.," she said. "We are continuing to monitor the situation closely to ensure we have what we need to protect our people and facility."
Sadek did not respond Saturday to requests for comment.
How Grigis' short item spread is a reminder of how interconnected the world has become. An Islamic web forum picked up Girgis' story the day after it was published. Girgis' newspaper also ran an interview that day with Wisam Abdel Warith, the head of a television station, the Wisdom, that's affiliated with the ultra conservative Salafist strain of Islam.
When asked about the movie, Warith urged the leaders of Egypt's Coptic community to condemn the movie, though he gave no indication he had seen it.
"The Church has to reveal its position clearly," Warith said. "Either it disclaims itself from those who produced the movie or it remains silent and that means they condone it."
By Sept. 8, other newspapers started picking up the story. Al Youm al Sabaa ran another story, this time noting that Egyptian politicians criticized the movie.
But the story remained off the front pages, still considered a local piece about an Egyptian in America fueling a sectarian crisis here, not about how the West treats Islam. That was the case until last Sunday, when Khalid Abdullah, the premier commentator for al Nas, a popular Salafist television station, aired the clip on his show.
Abdullah's co-host, Mohammed Hamdy, introduced the topic by apologizing for what he was about to share with his audience. He noted that the Coptic Christian church had condemned the movie, Sadek and Florida pastor Terry Jones, who Girgis wrote backed the movie as well. Jones' threats to burn Qurans inflamed Muslims in 2010 and 2011.
The Coptic condemnation was important to note, Abdullah said, because "some will say we are inciting violence against Copts to create sectarianism" by airing the clip.
The scene aired on al Nas blurred the face of the woman, in accord with Salafist beliefs that a man should not engage with an uncovered woman who is not his wife. But it left the man's image clear, even though Muslims are forbidden to make any attempt to recreate Muhammad.
"What is this stupidity?" Abdullah asked, after the station aired the clip, concluding later that the creators of the film "want to inflame Egypt."
Abdullah asked if anyone had apologized for creating such a film. His co-host responded, "An apology is not enough. I want them convicted."
That same day, the Mufti of Al Azhar University, the chief source of Sunni Islamic thought in the Arab world, condemned the clip for "insulting the prophet" and noting it was produced by "Copts living abroad."
Facebook pages started appearing, urging Islamists and youth to protest Tuesday, the 11th anniversary of the Sept. 11 attacks. Jones had called for putting Muhammad on trial that day in a web message, which is why, protest organizers said, they scheduled it for that day. Calls started coming into the U.S. embassy as well, catching everyone there by surprise.
"People were writing to us asking what the role of the U.S. government has in this video. What are you going to do? Who produced this?" said one U.S. official at the embassy who did not want to be identified because he was not authorized to speak publicly. "Our initial response was: What video?"
But as the embassy learned about the planned protests and the video's content, officials there said, they immediately recognized the potential problem. They called leaders of the groups calling for the protest and apologized for the film, according to recipients of the call. They told them the film does not represent how Americans see Islam. In a statement posted on the embassy's web page, they condemned the video.
But it was too late. Nader Bakkar, a spokesman for the conservative Islamist Nour Party and one of those who received a phone call from the embassy in the hours before the scheduled protest, said there was no going back. It was now a religious duty to defend the prophet, he said.
On Monday, a day before the scheduled protest, newspapers reported on the upcoming protest, saying it was called because Americans must pay for allowing such a movie to be produced. Major newspapers wrote about the Coptic church disavowing the movie. Islamic groups called for those who produced the movie to be punished. Bakker told another the newspaper, al Masry al Youm, there should be a law that forbids insulting the prophet. "This is the least" that needs to happen, he said.
By mid afternoon Tuesday, protesters started gathering in front of the embassy, chanting against the United States. By 5 p.m. some scaled the 12-foot wall protecting the compound, set a ladder against the flagpole and brought down the American flag. They replaced it with an Islamic one. A protester handed the American flag to those sitting on top of the wall, and they began tearing at it. Whatever remained of the flag was eventually burned.
Five hours later, in neighboring Libya, attackers launched an assault on the U.S. consulate in Benghazi, killing Ambassador Christopher Stevens, tech officer Sean Smith and former Navy SEALs Tyrone Woods and Glen Doherty.
The violence made the movie an international story, and Muslims across the world planned to gather Friday, after prayer, in response to a film most had never seen. At least seven people were killed and thousands of police officers were deployed around the world to protect U.S. sites.
Zaid Akl, a political analyst at Al Ahram Center for Political and Strategic Studies, said the protests were about far more than the United States and its views on Islam. It was a means for frustrated Egyptians to rehash longstanding problems here – police abuse, unemployment, as well as defending the faith.
"These are same issues people protested in 2005 and 2010 and last year. Nothing has changed," Akl said. "What is happening now is not conducive to any society-based dialogue."
Girgis, for his part, never thought the story would go beyond Egypt.
"I regret publishing the story because of the events that took place in the Islamic world but I am a journalist, and it is news," Girgis said. "If it wasn't me publishing it, it would have been someone else."
Morris Sadek, The 'Maverick' Egyptian-American Copt Behind Anti-Islamic Film 'Innocence Of Islam'
Religion News Service  |  By Daniel Burke Posted: 09/14/2012 5:47 pm EDT Updated: 09/14/2012 5:47 pm EDT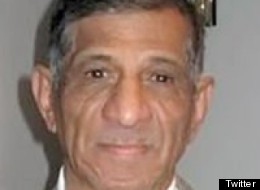 (RNS) When inflamed mobs stormed the U.S. embassies in Libya and Egypt on Tuesday (Sept. 11), the media quickly looked to a likely spark.
Florida Pastor Terry Jones ignited deadly riots by threatening to burn Qurans in 2010, and by torching the Islamic holy text last year. Recently, Jones said he would promote a crude film that portrays Islam's Prophet Muhammad as a foolish sexual pervert.
But in the days before the protests, Jones made no public mention of the film, called "Innocence of Muslims," even as he prepared to stage an "International Judge Muhammad Day" on Sept. 11.
Instead, the man who translated the film into Arabic, sent it to Egyptian journalists, promoted it on his website and posted it on social media was an obscure Egyptian-born Coptic Christian who lives near Washington and proudly touts his ties to Jones.
Morris Sadek describes himself as a human rights attorney and president of a small group called the National American Coptic Assembly, based in Chantilly, Va. Sadek says on his website that he is a member of the Egyptian and Washington, D.C. bar associations who has "defended major human rights cases" including the late Coptic Pope Shenouda III, who died in March.
But fellow Copts depict Sadek as a fringe figure and publicity hound whose Islamophobic invectives disrupt Copts' quest for equal religious rights in Egypt.
"Mr. Sadek is a maverick who belongs to a very narrow extreme current of Coptic activists," the Washington-based group Coptic Solidarity said in a statement. "He likes to use inflammatory and abrasive language to insult Muslims and Islam. As his actions agitate more the Islamic extremists, some people wonder if he is not in fact working to fulfill their agenda."
Cynthia Farahat, Coptic Solidarity's director of advocacy, said Sadek "has done a lot of harmful things for Copts in Egypt."
"Every single thing he says is used by Islamists to justify terrorism against Copts," Farahat said.
According to the Egyptian Independent newspaper, Sadek was banned from entering Egypt and had his citizenship revoked in May 2011 because he called for war against the country.
As protests against the anti-Muslim film spread throughout the Middle East and Africa, Palestinian protesters shredded posters of Sadek and Egyptians chanted his name, according to international reports.
While the Egyptian protests appear to have been incited by the anti-Muslim film, the Obama administration is investigating the possibility that al-Qaida plotted the Libyan attack to mark the anniversary of 9/11.
Sadek's Facebook account and Twitter feed are rife with anti-Islamic sentiments, as is his website, where he is described in one media report as "ignorant" and "crazy." A YouTube video dated to 2010 shows the 69-year-old wearing a cowboy hat and waving an American flag and gold crucifix while shouting "Islam is evil!" outside the National Press Building in Washington.
A photo on his website shows Sadek with Jones, whom he calls a "Bible hero," at a small protest outside the White House.
On Sept. 6, Sadek emailed journalists around the world, promoting Jones' anti-Islamic event and including footage of "Innocence of Muslims," according to The Wall Street Journal. A conservative TV host in Egypt broadcast the video on Sept. 8, sparking protests at the U.S. embassy in Cairo.
"I really think Morris just wanted to get famous in the Egyptian media," said Michael Meunier, president of the Washington-based U.S. Copts Association. Sadek "wanted to steal the work of someone else to gain fame in the media and the result is now clear," Meunier said.
Sadek has said that he hyped the film to highlight the plight of Christians in Egypt.
"I am only (leading) a Coptic organization that promoted the film. I am only interested in the first part about persecution of Copts," he told Reuters. The trailer's first minutes show Egyptian police standing idle as Copts' homes are ransacked by bearded marauders.
Details about the film's makers remain sketchy, but the AP reports that Nakoula Basseley Nakoula, a 55-year-old Coptic Christian who lives in Southern California, said he managed logistics for the company that produced it. Nakoula also told the AP that he is concerned about Muslims' treatment of Coptic Christians.
According to the Pew Research Center, Egypt's 7 million Copts — about 10 percent of the population — have been barred from building churches and applying for government jobs, among other restrictions. Since the onset of the Arab Spring, Coptic churches have been pillaged and torched. Fears have intensified since the Islamist Muslim Brotherhood won power in June.
Sadek's promotion of the anti-Islam film may backfire against Copts, Meunier said.
"These activities are being used now for political gains by the Islamists because they are trying to rally their supporters to vote for the constitution they are drafting," he said. "They also stated that they will have to put safeguards in the new constitution against similar insults in Egypt. What they mean is that we are going to put even more articles to curb freedom in the new constitution."
Sadek told Reuters that he felt sorry about the deaths in Libya, where four Americans, including Ambassador J. Christopher Stevens, were killed. He did not respond to requests for comment from Religion News Service.
Brent McBurney, president of Advocates International, a human rights firm in Washington, said Sadek volunteered on cases involving persecuted Copts in Egypt from 1999-2000.
"But as his views became more and more askew we disaffiliated ourselves from him," McBurney said.
Morris Sadek, an Egyptian-American anti-Muslim activist, managed in one week's time to take an overlooked YouTube video featuring a lame attack on Islam and turn it into a flashpoint with violent extremists, with deadly consequences. As the New York Times reported last night, Sadek drew attention to the obscure video clip "in an Arabic-language blog post and an e-mail newsletter in English publicizing the latest publicity stunt of the Florida pastor Terry Jones, reviled in the Muslim world for burning copies of the Koran." Within days the clip was making the rounds in Egypt, prompting denunciations from politicians and generating press coverage, and culminating in protests and a deadly attack in Libya.
Sadek, who has worked with Jones in the past, says he is fighting for the rights of his fellow Coptic Christians in Egypt. Unfortunately he seems much more focused on attacking Muslims than helping the Copts. Sadek pulled his Facebook profile around 1 pm today, but we were able to take a look beforehand. Here's what we found.
Sadek is a man of many interests. He's a member of these groups, among many others: Islam is of the Devil, Warriors of Christ, and OBAMA IS THE WORST PRESIDENT EVER! Agree?. Sadek is also a fan of the Republican Party, George Bush, Allen West (for president no less!), and number of other Islamophobic, conservative and/or Republican institutions and leaders. Ironically enough, he's also a fan of the American embassy in Cairo, which was overrun by the protests that he sparked:
Filed Under: FALSE FLAGS / FAKE TERROR • FEATURED • WORLD NEWS
Comments (0)