By Chris Geo on Jun 09, 2012 with Comments
DNA blueprint for fetus built using samples from parents
Andrew Pollack, The New York Times | Updated: June 07, 2012 11:43 IST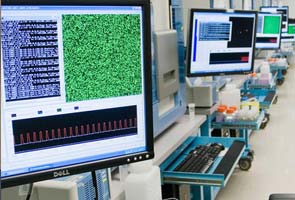 For the first time, researchers have determined virtually the entire genome of a fetus using only a blood sample from the pregnant woman and a saliva specimen from the father.The accomplishment heralds an era in which parents might find it easier to know the complete DNA blueprint of a child months before it is born.That would allow thousands of genetic diseases to be detected prenatally. But the ability to know so much about an unborn child is likely to raise serious ethical considerations as well. It could increase abortions for reasons that have little to do with medical issues and more to do with parental preferences for traits in children.
Using Parents' Blood to Decode the Genome of a Fetus
The advance could lead to noninvasive ways to test for diseases in the womb.
For the first time, scientists have deciphered the genome of a fetus using only DNA from the unborn child's parents. The advance represents a significant step forward in the effort to create noninvasive genetic tests that could assess a wide array of genetic diseases.
A small percentage of the DNA in a pregnant woman's blood comes from her fetus, a fact that scientists have begun exploiting to create prenatal genetic tests that don't require invasive sampling of fluid from the uterus. So far, tests have been limited to specific measures such as the genetic aberration that leads to Down syndrome; but the ability to sequence the entire fetal genome suggests that parents could someday get a much broader picture of their baby's disease risk before birth.
In a previous paper, a team led by Dennis Lo, director of the Li Ka Shing Institute of Health Sciences in Hong Kong, demonstrated a strategy for deducing the genetic code of a fetus by sampling its mother's blood.
Lo's team found that enough fetal DNA is present in a mother's blood to capture its entire genome; they showed how information about the maternal haplotype—blocks of genetic variants that are usually inherited together—could be used to reconstruct the fetal genome together with the sequences of both parents. But at the time, the ability to reconstruct haplotypes across the entire genome was limited, and the researchers still had to rely on an invasive procedure to obtain some fetal DNA for their analysis.
In this latest study, published today in Science Translational Medicine, a team led by Jay Shendure (a TR35 winner in 2006) at the University of Washington in Seattle took the approach further. The researchers first sequenced the parental genomes using blood from the mother and saliva from the father. This enabled them to find the possible genetic variants the parents could have passed on to the fetus.
Researchers then analyzed the mother's plasma to reconstruct the fetal genome. The presence of DNA sequences from the father could be used to determine which of his variants he had passed to the fetus. Determining which variants the mother passed on to the fetus is trickier, says first author Jacob Kitzman, because most of the DNA available in the plasma is hers.
Scientists map DNA of fetuses and raise ethical questions about 'designer' babies
By The Christian Science Monitor
Friday, June 8, 2012 16:36 EDT
A stunning breakthrough in biotechnology was announced this week that brings humanity closer to an Orwellian prospect: parents being able to choose the characteristics of an unborn child.
For the first time, scientists have mapped the DNA of a fetus. They did so by using specimens from a pregnant woman and the father. The procedure may make it easier someday to prenatally change genes seen as causing diseases or, more startling, pick a child's attributes such as eye color or even intelligence.
This achievement by researchers at the University of Washington raises anew many legal, ethical, and moral concerns about the potential for "designer babies." Yet at a deeper level, such advances in the human mastery of the reproductive process also stir up questions about what is "natural" – or rather, whether "natural selection" will, or should, become "deliberate selection."
Source: The Christian Science Monitor (http://s.tt/1dKZg)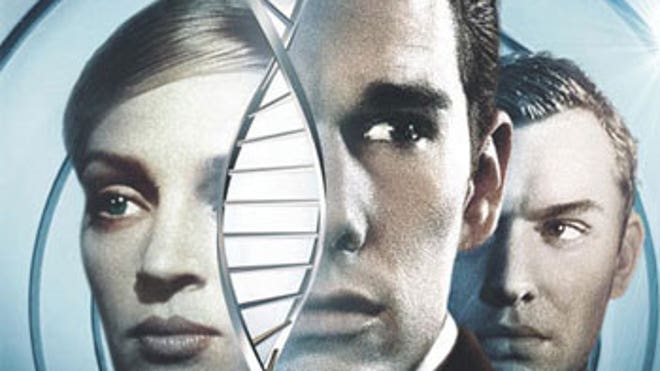 The "Gattaca
" test is almost here. When I say "Gattaca" I'm referring to the 1997 movie starring Ethan Hawke and Uma Thurman. In the film, according to IMDB, "A genetically inferior man assumes the identity of a superior one in order to pursue his lifelong dream of space travel."
Of course, I am not concerned with space travel but I am concerned with genetics and genetic testing. Here's why: News outlets reported
this week that researchers have successfully genetically mapped a 18-week unborn child by taking a blood sample from the mother and a saliva sample by the father. Scientists are predicting that soon widespread use of prenatal genetic testing will make such tests a routine procedure in doctor's offices, resulting in the identification of 3,500 potential genetic "faults" in an unborn child.
I have a child who has a genetic "fault" – as these scientists would classify it, and he is the light of my life. Gunner is a happy and rambunctious three-year-old with cystic fibrosis. Through all of his doctor appointments and tests, he is patient and kind and loving and is an incredible example to myself and anyone who gets to know him.
Mapping the entire genetic code of their unborn child will allow parents not only know the sex, eye color, hair color of their baby but also their child's likelihood to develop certain cancers and diseases and whether or not the child possesses genetic disabilities.
While the hopes of those advocating prenatal testing see this as a bright spot for mankind's future, those of us whose lives have been touched by someone with one of these genetic "faults" see it as another form of discrimination and extermination.
If abortion clinics will kill an unborn baby simply because it's a girl, as Live Action
has so pointedly uncovered in recent weeks, what will stop them from making money off of aborting children with genetic faults?
Already today in our society, OB/GYNs fearful of "wrongful birth" lawsuits push at each visit for a pregnant mother to obtain all of the prenatal tests currently available – for trisomy's (Down syndrome, trisomy 18, trisomy 13) and cystic fibrosis. Then, if a test is positive, abortion is advised as the only option – in medical schools, students are being taught that abortion is the ethical option in these cases.
New Test opens "Pandora's Box"
We've written two stories about a very important topic—a new noninvasive procedure that may allow women someday to test their unborn babies for more than 3,500 genetic disorders. Needless to add, there are ethical concerns galore in opening this "Pandora's Box," as NPR's Rob Stein described it.
The research, published in the journal "Science Translational Medicine," draws on a relatively new discovery that there is DNA from the baby that circulates in the mother's blood. So the trick is to find a way to extract and analyze that DNA. It turned out that this could be done by taking blood from the mother and saliva from the father.
The lead scientist, Dr Jay Shendure, said, "This work opens up the possibility that we will be able to scan the whole genome of the fetus for more than 3,000 single-gene disorders through a single, non-invasive test." How far off this maybe is speculation, but they seem to think within five years, others much further down the line.
What I didn't think about until I read about a story on NPR's website today is that this is building on something that is already  available on the market and about which we have written several times.
Within the last couple of years "there have been other tests," according to Stein, "that also take advantage of the fact that there's DNA circulating from the fetus in a mother's blood." These tests are much more specific, he explained.
"They don't analyze the entire genome," Stein told NPR's Audie Cornish. "They don't spell out every single letter in the genetic code. They look for very specific variations, usually things like Down syndrome and conditions related to that."
Put another way, the same search-and-destroy test that potentially targets babies with Down syndrome will someday be available to find some 3,500 genetic disorders.
Cornish and Stein had this most revealing concluding exchange
"CORNISH: And so what have been the concerns people have raised about ethics?
"STEIN: Yes. The tests that have come on the market in the last year or two, they're now considered pretty reliable, but they still need to be confirmed by follow-up tests if there's a positive result. The concern there is that maybe some people would get frightened and act prematurely and terminate the pregnancy without getting that confirmatory result.
"Other people are worried about just the whole idea of terminating a pregnancy with, let's say, a Down syndrome baby. There's a lot of concern that people don't really understand Down syndrome, that it's – people can live full lives with Down syndrome and any – of course, anything that involves terminating a pregnancy is always controversial because that involves abortion, of course.
"CORNISH: And can this also lead to parents also picking out the traits they want in a child?
"STEIN: Right, right. That's the theoretical possibility that some day down the road, this can open up a real Pandora's Box of all kinds of moral and ethical problems. If you can scan the genetic code of a fetus for Down syndrome, for example, could you some day scan the genetic code for a gene that makes somebody a good athlete or give somebody blue eyes or makes them tall or short or be smart?
"Now, none of that is possible anytime soon, but theoretically, some day, it might be possible and, if so, that raises all sorts of possibilities, including that we might create, some day, this 'Gattaca' world where you can pick and choose the traits of your child to try to create the perfect baby, what they call a designer baby."
Filed Under: HEALTH/EUGENICS
Comments (0)